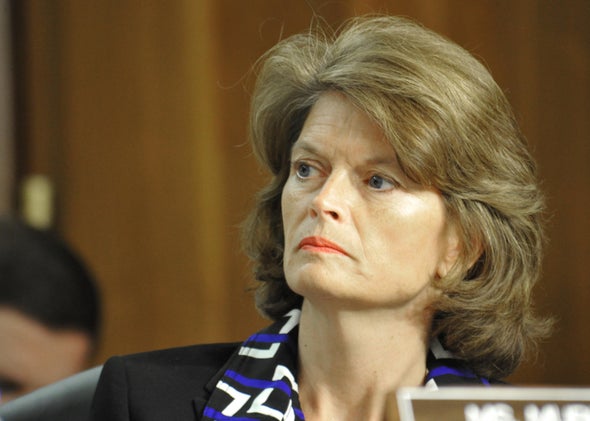 A few days ago, after New Hampshire Sen. Kelly Ayotte said she'd oppose the budget, I suggested that worries about the sucker going down were overhyped. Those who needed to sooth/appeal to the GOP base would climb mountains to announce their "no" votes. The "aye" voters would just sort of walk into the chamber without fanfare.
This was the correct analysis, it turned out, though my speculation that South Carolina Sen. Lindsey Graham would be an "aye" turned out to be totally wrong. The ayes: every single Democrat or independent, plus Lamar Alexander, Roy Blunt, Saxby Chambliss, Susan Collins, Jeff Flake, Orrin Hatch, John Hoeven, Johnny Isakson, Ron Johnson, John McCain, Lisa Murkowski, and Rob Portman.* Chambliss is retiring. Hatch, McCain, and Murkowski have defeated Tea Party challengers. Only Alexander and Collins are up in 2014, and have drawn weak opponents. Notable among the no votes: Mississippi Sen. Thad Cochran, who used to be a reliable "aye" for these sorts of deals, before he drew a Club for Growth-backed primary challenge.
What did the ayes and noes have in common? Senators who split on the cloture vote were united in their derision of the House. Tennessee Sen. Bob Corker, who voted no because he wanted more long-term spending discipline in the budget, said that House Republicans put up a lame product to save face.
"I know that they had to overcome the antics that they displayed this fall, and they went out of their way to look like they had the ability to govern," he said. But it was the antics that put them in such a weak position in the first place. Then you had House appropriators who didn't want to live within the caps."
Wisconsin Sen. Ron Johnson, who was on the conference committee that put together the budget, was just as cynical about the way Congress had compromised. "The Budget Control Act, which I didn't vote for because it didn't go far enough, has caps—and we can't even live within those," he said. But the deal provided "certainty," and Republicans needed to embrace that. "The shutdown did enough harm to the economy. We don't need to do even more harm by governing from crisis to crisis."
*Correction, Dec. 17, 2013: This post originally misspelled Georgia Sen. Johnny Isakson's first name.
---