Before the assassination of John F. Kennedy, the White House had partnered with DC Comics to publish a special issue of Superman promoting the president's physical fitness program. (You can watch a newsreel of Kennedy extolling the program here.)
The comic was slated to be published in November 1963, but was scrapped after JFK's assassination that month. But Lyndon B. Johnson encouraged DC to go ahead with the comic as a tribute to JFK, so in July 1964, "Superman's Mission for President Kennedy" saw its debut: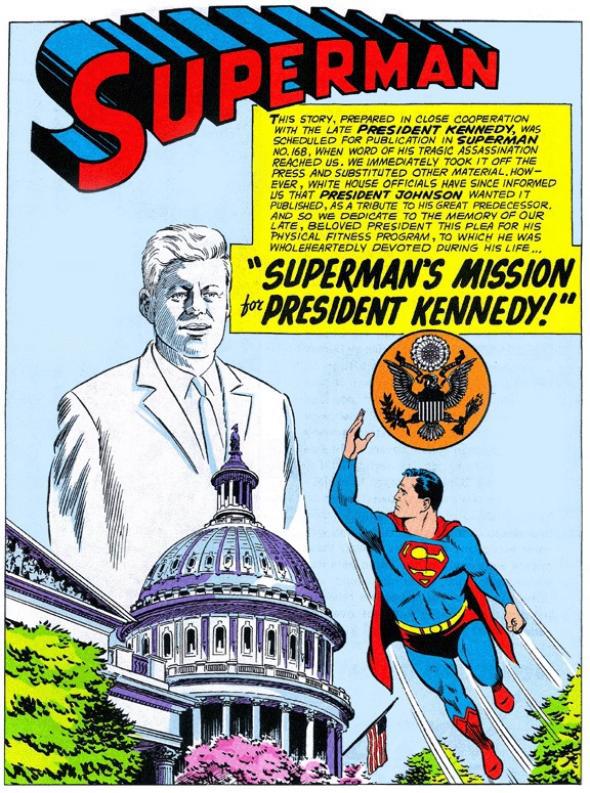 Pane 2: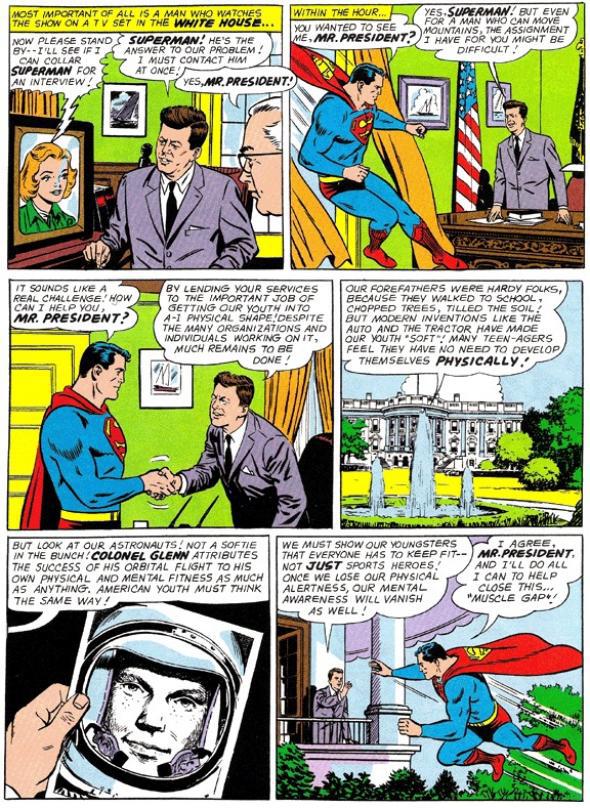 Pane 3: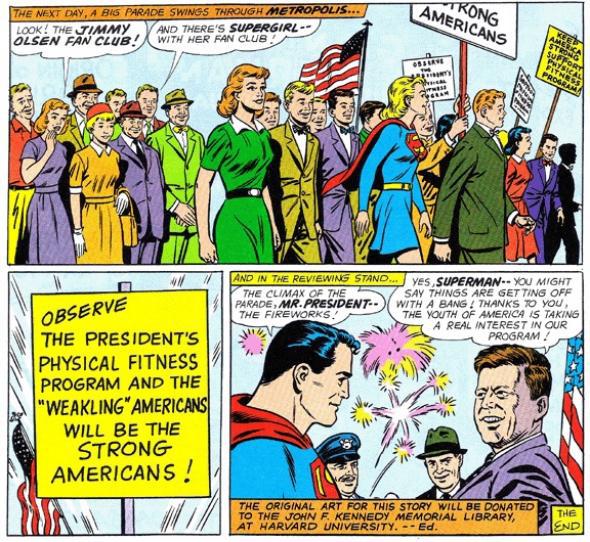 The artwork you see above isn't actually the original artwork, but a recreation by Superman comic artist Al Plastino. That's because for years, the comic was thought to be lost, though it recently resurfaced at an auction. Plastino, who is now 91, is suing a Dallas auction house to return the comic to its rightful place in the Kennedy Library.
h/t Robert Greene