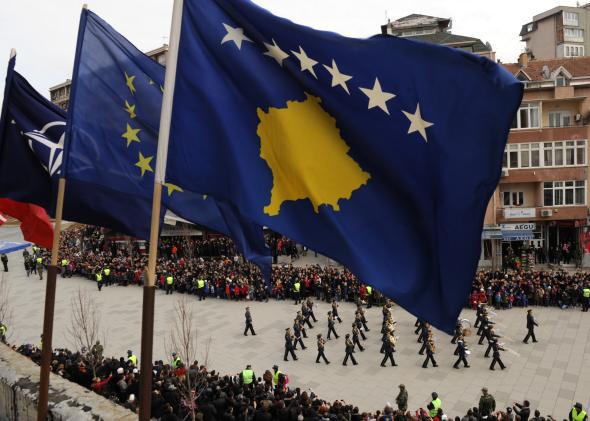 Kosovo, which officially declared its independence from Serbia in 2008, has now been officially recognized by 105 countries … and Facebook:
"Facebook recognises Kosovo as a state," Minister for EU Integration Vlora Citaku wrote on Twitter.
And Prime Minister Hashim Thaci said in a statement that he "was informed (on Monday) by senior Facebook executives… about including Kosovo in the global social network".
Until now Kosovans who wanted to create a Facebook account had to register as citizens of Serbia, as it was the only offered option when they put a Kosovo town down as their residence.
 Radio Free Europe notes that this will affect some 200,000 Kosovan Facebook users.
"Recognition" by online platforms is an increasingly salient issue for countries with disputed sovereignty. Google earned a lot of attention, and an Israeli Foreign Ministry rebuke, for changing the tagline for the Palestinian edition from "Palestinian Territories" to "Palestine." Google Maps has also been cited in a border dispute between Nicaragua and Costa Rica.
I checked a few other towns in disputed regions to see what location Facebook lists for them. Ramallah is in Palestine, not the West Bank. Taipei is in Taiwan, not China. One the other hand, the location for Tiraspol is given as Moldova rather than Transnistria. Hargeisa shows up as Somalia, not Somaliland. And Facebook also doesn't appear to recognize the national aspirations of Georgia's breakaway regions Abkhazia or South Ossetia. 
---