This article was produced in collaboration with NK News—an independent source of news and analysis of North Korea.
For nearly two years, Kenneth Bae, an undercover missionary from Lynnwood, Wash., safely shuttled groups of Christians in and out of North Korea's Rason Special Economic Zone. In November 2012, Bae's crusade ended abruptly. The owner of Nations Tour, a China-based front company he formed as a cover to evangelize in the world's last Stalinist state, Bae was arrested by North Korean agents as he passed through the Wonjong border crossing with a small group of European travelers. The 44-year-old Korean-American was charged with possession of "anti-DPRK literature," convicted of encouraging foreigners to  "perpetrate hostile acts to bring down [the] government," and sentenced to 15 years hard labor.

It is relatively rare that North Korea arrests a foreign national, even rarer when one considers that a company like Nations Tour is hardly unique. The so-called "Business as Mission" movement, which instructs devout Christians to set up companies as vehicles for spiritual outreach, dates back to the 18th century but found new life at the beginning of the 21st. It's a missionary model that, by definition, assumes a certain amount of risk for those setting out to reach the "unreached." But the risks haven't dissuaded the faithful from taking up the cause. Today, there is an extensive, well-financed network of for-profit missions, using shadowy front companies to evangelize in North Korea. Though precise numbers are impossible to pin down, missionary-businesspeople have set up a staggering breadth of enterprises, including tour agencies, bakeries, factories, farms, even schools and orphanages, all in the name of spreading the Good Word.
Christianity's roots in what today is known as the Democratic People's Republic of Korea are deep. The Great Pyongyang Revival of 1907 was touched off by Western missionaries during an evening service on Jan. 14 of that year and planted thousands of churches across Korea. The movement lasted about four decades before the religion was effectively "disappeared" in 1948 by Kim Il-sung. (Kim—whose parents and grandparents were devout Christians and his uncle a minister—believed the faith would pose a threat to his regime.) Today, North Korea, a country widely regarded as the world's most hostile toward organized religion, has a strong pull for a certain stripe of evangelical Christians, whose fervent efforts are focused, laser-like, on recapturing lost souls. And the 746-square-kilometer Rason Special Economic Zone—the same northeastern corner of North Korea that attracted Kenneth Bae—is ground zero for these modern apostles.

Generations of central planning and Soviet-style inefficiencies have left North Korea in dire need of food, fuel, and just about everything else. The nation's largest trading partner is neighboring China, from whom it buys much and sells little. With no rational person likely to accept Pyongyang's terms for foreign direct investment, Kim Jong-un's regime has few options.
"The only people willing to do business in North Korea are ones who don't really care if they make money or not, ones that have other reasons for being there," says economist and investment strategist Patrick Chovanec, who has visited and analyzed North Korea extensively. "There's just a certain level of cognitive dissonance there on both sides, which is not uncommon in North Korea."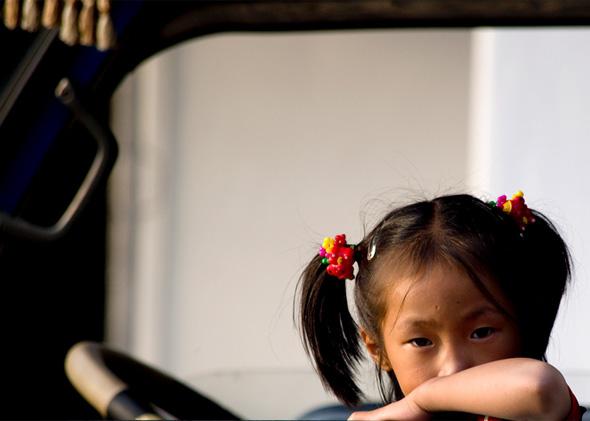 Foreigners visiting North Korea are permitted to possess Bibles, but North Koreans caught with them can expect to be jailed, tortured, or put to death. According to an American missionary who once traveled with Nations Tour and spoke on the condition of anonymity, Bae's group did ferry Bibles into North Korea. In her description of the delicate dance that played out upon their arrival, she said their Bibles were counted by North Korean border guards on the way in and then again on the way out to make sure none had been distributed. A final inspection had the guards flipping through each copy to ensure no pages had been torn out and left behind.
Bae had briefed the 15-member group before leaving China on how to behave inside North Korea. There was to be no overt proselytizing, no discussion of politics, and the two or three pastors who were traveling with them were not to be addressed by their titles. In her recollection, the visitors tested the limits about as much as they could without getting expelled from the country—or worse yet, being forced to stay.
Once inside North Korea, visitors are accompanied by government minders—"tour guides," euphemistically—at all times. On group hikes with their guides, the missionary said they sang Christian songs, but hummed key verses to avoid saying the word 'God' out loud.

"That was our way of worshipping and praising in our hearts, even if we couldn't say it," she said. She's uncertain if their guides and other North Koreans understood the message behind the song's words.
The North Korean authorities do have red lines. Different groups of Christians—under the constant supervision of their handlers—are kept in different areas of Rason to prevent any collaboration between them. ("We would like very much to meet on a Sunday, they don't want that," says one longtime clandestine missionary to North Korea.) Preaching to North Korean children is strictly off-limits. And certain topics are simply forbidden.

"Talking about God directly, that would be like, asking for a death sentence," said the missionary who traveled with Bae.
However, no one ever said talking about God in a language nobody else understands was out of bounds. Bae recounted one such instance in a sermon he delivered in 2009:

One night, I suggested that the team go to karaoke for foreigners to "worship," but there was a blackout so we had to go out and just sit at the beach. There were also around 30 North Koreans who came out because of the blackout. We just worshipped, singing songs about Jesus and playing the guitar like we were playing around. There was one team member from Ghana, so I asked him to pray for us in his language. He came to the front and started repeating, "God is great" for 10 minutes in his language. I was disconcerted but the North Koreans started following this. At the end of the worship, he said, "Amen" and then all of the North Koreans were surprised and his words spread out quickly."
Having made at least 15 such trips into the country, Bae was seemingly unaware that anything was amiss. Like most things in North Korea, all was well until the day someone decided it wasn't.
The young woman who traveled with Bae insists he had "no malicious intent" and that Bae's very public prayers that "the walls" in North Korea would someday come down were not a thinly veiled plot to overthrow the government, but rather a figurative call for "their leadership [to] allow more freedom for their people to freely worship God if that's what they want." However, she did concede that "from the North Korean government perspective, I can see why they would say those things about him."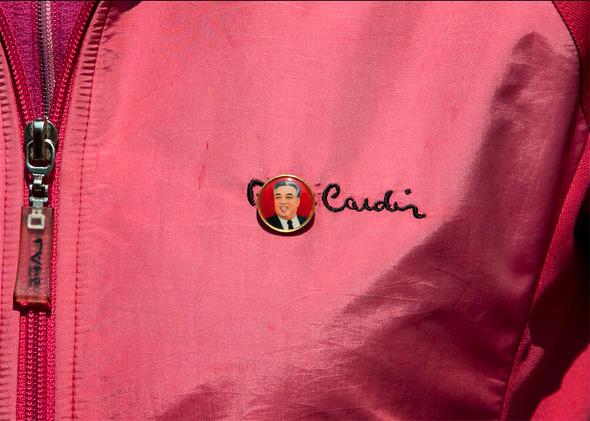 Bae wasn't acting alone. Although he had taken up his missionary work as an act of individual devotion, he was also, in some sense, an agent of a larger religious enterprise. In his specific case, it was a Hawaii-based ministry founded in 1960 called Youth With a Mission, or YWAM (pronounced "WHY-wham"), one of the largest mission groups in the world. Bae had been trained and sent on his mission by YWAM. The Christian organization has long been an advocate of the "business as mission" model, with its own School of Business and Entrepreneurship. Its strategic frontiers division—which covers much of Asia, in addition to parts of North Africa and the Middle East—exists "to bring the Kingdom of God to the least reached peoples by creating businesses that operate with biblical principles with the aim of bringing spiritual, social, and physical transformation in and through the business sphere." The group's founder, Loren Cunningham, has said that getting Bibles into North Korea is absolutely critical; he is certain the near 75-year absence of scripture in the Communist dictatorship will lead to the people's moral collapse if the regime ever crumbles.
Krahun Co. is another leader in the race to "save" North Korea. It is a wholly foreign-owned tourism and trade company headquartered in Rason and run by Korean-American Chris Kim. With a branch office in Yanji, China, Krahun Co. planted its flag in North Korea by setting up a goat farm in 1999, immediately following a four-year famine that wiped out, by some estimates, as much as 16 percent of the North Korean population.

Despite the ongoing persecution of Christians in North Korea, Krahun Co. is surprisingly open about its motivation for doing business there. Last year, at a student missionary conference held in St. Louis, Mo., the organization explained its purpose this way:
Krahun Co. seeks to be a bridge between DPRKorea and the outside world to facilitate believers who have been called by the Father to be His representatives by serving its people through short visits or immigrating to DPRK to be their welcomed neighbors.
Those short visits are what Krahun calls "vision trips," offering an opportunity to "experience traditional culture, explore economic opportunities, [and] enjoy the pristine nature," in addition to a chance to "bless the land and its people."
One American minister in Seoul warns that as many as 70 percent of the supposedly underground North Korean Christians are actually government informants, looking to entrap adherents and those who help them. Others play down the risks. Ben Torrey, the director of the Fourth River Project, a YWAM-affiliated group helping to "prepare men and women for presenting the gospel to North Koreans whose minds and hearts have atrophied in the darkness of the Communist rule," puts out the following online call:
We would like to encourage you to actually take a trip to North Korea and pray in the land. You can do it! That is, if you have a non-South Korean passport. Krahun Tours is a tour company based in the Rajin-Sonbong region of North Korea that wants to encourage Believers to come in, see and experience North Korea first hand and pray for the nation. It is perfectly safe. Really. You don't need to worry about getting into trouble. Check out their website at krahun.com/visit-dprk.
"As long as participants keep a level head and use common sense, there should be no trouble," Torrey, a fourth-generation evangelist, wrote in an email. He described a gentlemen's agreement of sorts between Krahun and North Korean officials.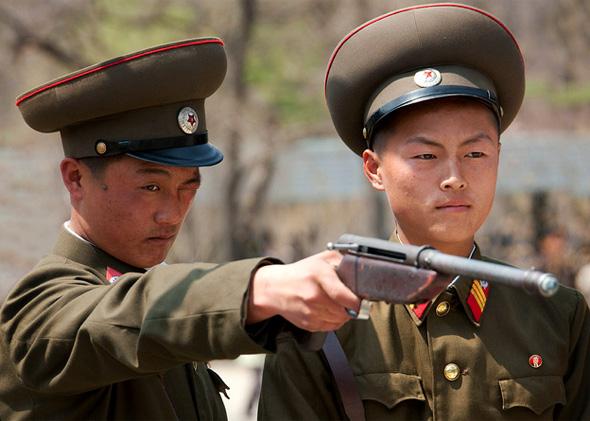 "The authorities know that [Chris Kim's] supporters are Christians and want to come pray for the nation," Torrey wrote. "They are comfortable with them doing that as long as they do not: a) disparage the NK leadership; b) do not try to evangelize NKs or get them involved in the group's religious activities."
Many of those who go back and forth frequently maintain two sets of electronics—one for use inside North Korea and one for China and elsewhere. Bae was found out, Torrey explained, when the authorities found an incriminating hard drive he had mistakenly left in his luggage.
"I suggest cleaning any laptops, iPads, smartphones, and such devices that you might have of any material (email, files, web search histories, phone directories, etc.) that could be viewed as antagonistic, an expose, or proselytizing, etc.," he warned.
Although Torrey says he never felt in any personal danger while inside North Korea, he and his team were "constantly aware of abruptly changing rules."
In addition to its tourism arm, Krahun also maintains what they describe as "ventures in … wholesale rice and detergent sales, and production of detergent, carpet, and 'other handmade items' for export." The company's financial records are not publicly available, as Krahun is not registered as a U.S. company or charity, thus it is impossible to know if it is self-supporting or relies on donations and church support.
At least five Americans have been arrested and imprisoned by North Korean authorities in recent years; according to the AP, at least three of those have been devout Christians. One American missionary, who also did not want to be identified because he still travels to North Korea, says he is prepared to die for his calling.
Any Christian hoping to spend extended periods of time in North Korea must come up with an officially acceptable reason for being there. In this instance, the missionary entered first with a business group then set out to establish his own. He and his organization have invested an amount he estimated at "more than several million" dollars in various North Korean ventures, including a number of factories. (The money comes primarily from donations from Korean-American Presbyterian congregations.)
He explained that he is usually supervised by the same North Korean minders when he visits the country. He claims they are fully aware of his religious beliefs, even going so far as to ask him to offer the occasional prayer at mealtime.
The missionary's long-standing relationships still do not guarantee his safety, and he follows certain self-imposed rules. Though he has been asked, he refuses to assist North Koreans looking to escape the country; if he or any of his group were caught doing so, it would mean, at best, immediate expulsion.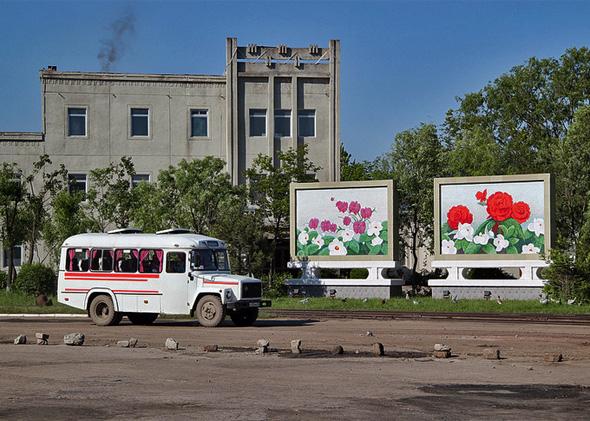 Regardless, he knew Kenneth Bae, and realizes his fate could one day be his own.
Chantal Sobkowicz, a 64-year-old "mind coach," was thrown out in 1991 after being caught handing out Bibles by North Korean security. Working in Pyongyang as a translator for the North Korean government's printing house, Sobkowicz would leave copies of the New Testament all over the city, stashed in holes, placed under pavement stones, hidden in trees or sewers. Sometimes, she would buy a bag of food at the foreigners' "dollar store" and leave the bag behind with a Bible inside. It was while she was translating Kim Il-sung's autobiography that Sobkowicz was caught.
"I think I had just finished the third or fourth volume, when some people spying on me caught me trying to hand out New Testaments in Korean," she said. "They locked me up and interrogated me in a shack by the river, at night."
Sobkowicz was placed under house arrest, along with her two children, ages 6 and 7, whom she had brought to live in Pyongyang with her. After three days, more than 20-armed soldiers took Sobkowicz and her children to the airport. They were put on a flight back to France.
"The worst part was abandoning the Koreans," Sobkowicz said. "I really loved the people there. They just meant so much more to me than my life back in France."
Today, Sobkowicz has a more nuanced perspective on her experience.
"When you act in the name of God, you always feel you are above the law," she said "This is not so. If you go to an ungodly country, you will only demonstrate godliness by first abiding by its laws."
"They were right in expelling me," she went on. "Not only did I know that I was acting against their law, I took pride in it. It is only because I was a new convert, out of my wits, that I did it."
Sobkowicz admits it is a strange change of heart for a missionary to have, but the intervening years appear to have tamped down her evangelical zeal. Every missionary sets out to change other people's minds, but in the end, the time she spent in Pyongyang had more of an effect on Sobkowicz than it likely did on any of the North Koreans she had hoped to reach.
"It took about two years to get past it," she said. "It was like they had gotten to me more than I had gotten to them."
Update, Nov. 7, 2013: This article has been updated.