The map above comes from the International Food Policy Research Institute's new 2013 Global Hunger Index. The index, which this year contains data from the 2010–2012 period, measures malnutrition in countries based on three factors: the percentage of people who are undernourished, the proportion of children who are underweight, and the child mortality rate.
Though there are still roughly 870 million hungry people in the world, according to the Food and Agriculture Organization, the trends are positive overall, with global hunger falling by one-third since 1990. According to the IFPRI, hunger fell most dramatically between 1990 and 1995, then slowed in the late 1990s, then began to fall again after 1995. South Asia still has the highest Hunger Index score of any region though it has also seen the steepest decline: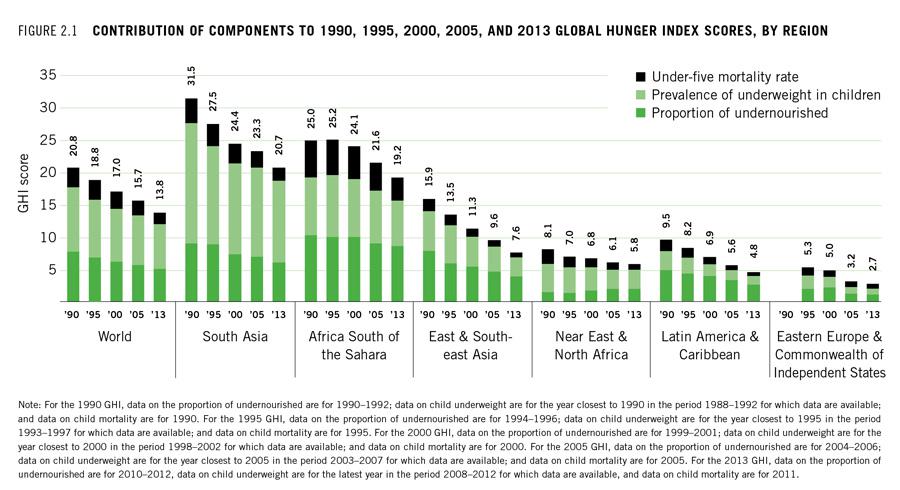 The report flags the Sahel region, the belt that stretches across Africa at the southern edge of the Sahara, as a particular area of concern, thanks to "a combination of sporadic rainfall, locust infestation, crop shortages, and high and volatile food prices." Violence in Mali and northern Nigeria also haven't helped matters.