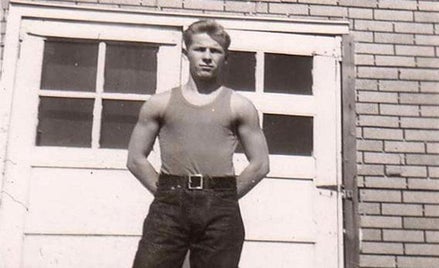 With the Whitey Bulger trial approaching its denouement, let me bring you up to speed on recent developments.
Last week Whitey's defense team called a series of witnesses, most of whom testified in granular detail about early-1980s office politics within the FBI's Boston Division. Lots of talk about document-filing protocols. A secretary who'd worked there for 62 years tottered to the stand. How all this was supposed to help Whitey is unclear. (The jurors must have felt as though they were watching a workplace sitcom from that era—an uncharacteristically violent episode of, like, Barney Miller.)
At the end of the week, Whitey declined to testify. He did so with old-school gangster pique, terming the proceedings a "sham." His fatalistic conclusion: "Do what youse want with me." A fitting epitaph. I hope it will be etched into his gravestone. Or at least into his prison mashed potatoes.
Late last week there was also a bizarre resolution to a midtrial murder mystery. Stephen "Stippo" Rakes had accused Whitey of extorting away his family's South Boston liquor store. Rakes came to court every day, and he'd hoped to testify against Whitey, though the prosecution ultimately elected not to call him as a witness. A couple of weeks ago, Rakes was found dead on the side of a road, seven miles from his car, without his wallet. No signs of trauma. Hiiiiiighly suspicious. But it turns out this killing was unrelated to the trial. A man who owed Rakes money allegedly decided that, instead of paying up, he'd prefer to give Rakes an iced coffee laced with cyanide. A most Massachusetts of murders. The Dunkies did it.
So now you're caught up. Had Whitey talked, this trial might well have lasted through the Pats' bye week in November. But with no more witnesses to call, closing arguments begin this morning—at least a month sooner than most courthouse observers had predicted.
Prosecutor Fred Wyshak clears his throat at 9:01 a.m., stands before the jury, and spends the next three and a half hours arguing that Whitey was "one of the most vicious, violent, and calculating criminals ever to walk the streets of Boston." Wyshak charges Whitey with murder, extortion, drug distribution, money laundering, and, for good measure, illegal firearms possession.
The evidence is copious and gruesome. There are so many murders that Wyshak gets mixed up at one point and loses track of which killing he's describing. But with the prosecutor's droning delivery, the litany of evil acts becomes a yawnfest. Wyshak has zero stage presence. His sole nod to dramatics is that he chokes up whenever he mentions murder victims by name, his voice catching in his throat. No doubt the emotion is genuine. But it is strangely rote—popping up on cue and then immediately disappearing as he moves to the next racketeering count.
Wyshak spends a lot of time defending the disgusting deals the government cut with serial murderers. He praises porpoise-visaged sociopath John Martorano for having come forward and confessed to several unsolved killings, providing a sense of closure for the victims' families. (If I have one takeaway from this trial, it's that Martorano should be in prison. He got 14 years for 20 admitted murders, and he now walks among us. I am genuinely terrified of running into this guy in a supermarket.) As for Whitey's "surrogate son" Kevin Weeks: "Yes, he's a thug, but he never strangled anybody, he never shot anybody." (He did dig shallow, unmarked graves in which he helped bury naked, de-toothed bodies. So there's that.)
Still, by the end, the cumulative effect of the evidence is overwhelming. As Wyshak says, "This is not some Robin Hood story." The crimes paint a portrait of ruthless, depraved greed. For the jury to set Whitey free, it would have to ignore reams of compelling testimony and corroboration. It would need to chalk this whole thing up to some sort of triple-bank-shot conspiracy theory, with Whitey the victim of an elaborate government frame job.
That's precisely the triple bank shot the defense is going for. In his closing, attorney Hank Brennan posits a vague, paranoid theory, the exact parameters of which I still don't quite understand. "You gotta ask yourself what's going on," Brennan says, slightly wild-eyed as he hints at larger, unseen forces. "Is there something as citizens we're not entitled to know about?" he wonders. "There's gotta be more to the story."
Brennan sounds like a Tea Party politician as he alludes to tyrannical bureaucratic overreach. He wants to make the verdict about sending a tough message to the faceless suits in Washington. "It's our government, they're just the custodians of our power," declares Brennan. "You tell them that."
When lead defense attorney Jay Carney tag-teams in, he uses his half of the closing to tear apart the government's witnesses. Not a huge challenge, given that he has slime like Martorano, Weeks, and Stephen Flemmi to work with. He notes that the case against Whitey is based in large part on the eyewitness testimony of these three repulsive cretins, all of them demonstrably quick with a lie when it suits their purposes.
There are facts in Carney's favor. When Whitey went on the lam, he's alleged to have told Kevin Weeks, "If you get caught, pin it all on me." When these guys got nabbed, Whitey was indeed a ghost, presumed gone forever, possibly chilling in Caracas or some other non-extraditable locale. It would have made sense for them to blame the dude who wasn't ever coming back. They got massive benefits from rolling over on Whitey—prison sentences for multiple first-degree murders that, in some cases, added up to about the same amount time that the harmless bookies in this trial were facing. There was tremendous incentive to lie.
But to let Whitey off the hook, you have to believe he had no part in all this mayhem. As with Bruce Willis in the revelatory montage at the end of The Sixth Sense (spoiler alert if you are reading this in 1999), you'd need to go back and evaporate Whitey out of every criminal vignette described to the jury. Which doesn't make much sense. Whitey was there. And, if other witnesses—including legitimate businessmen—are to be believed, Whitey was in charge.
My observations of this trial have been tinged with nostalgia for the Boston of my youth. My favorite parts of the proceedings have been the old-school accents and the quirky regional details. There are some fun ones today: Wyshak's closing argument includes an extended analogy about watching Dustin Pedroia hit a walk-off grand slam in Fenway Park. (Wyshak's point is that, just like the prosecution's witnesses, you might forget minor details even if you were in attendance at the game, but you'd certainly remember the most important part. In perhaps my favorite moment of the entire trial, defense attorney Brennan counters this by reminding us, "Dustin Pedroia didn't tell anyone to lie!") Later, Carney compares Stephen Flemmi's role in the prosecution's case to "a cawkroach in your chowdah."
I'll miss moments like these. But I won't miss this circus. It was a waste of everybody's time. The jury begins deliberations today. I'm guessing their verdict will be harsh. And I'm sure it will be swift: If they finish this thing off soon, they can still go down the Cape before the end-of-August crush. Godspeed, jurors, and keep an eye on your iced coffees.
---