We're well into July, and the lucky among us have donned their seersucker and fled to their summer houses on the cape, or the shore, where the outside world doesn't feel like a sauna. Most of us can only dream of such breezy pleasures, and in 2005 Timothy Noah did just that. His original reflections on what it is like not to own a summer home are reprinted below.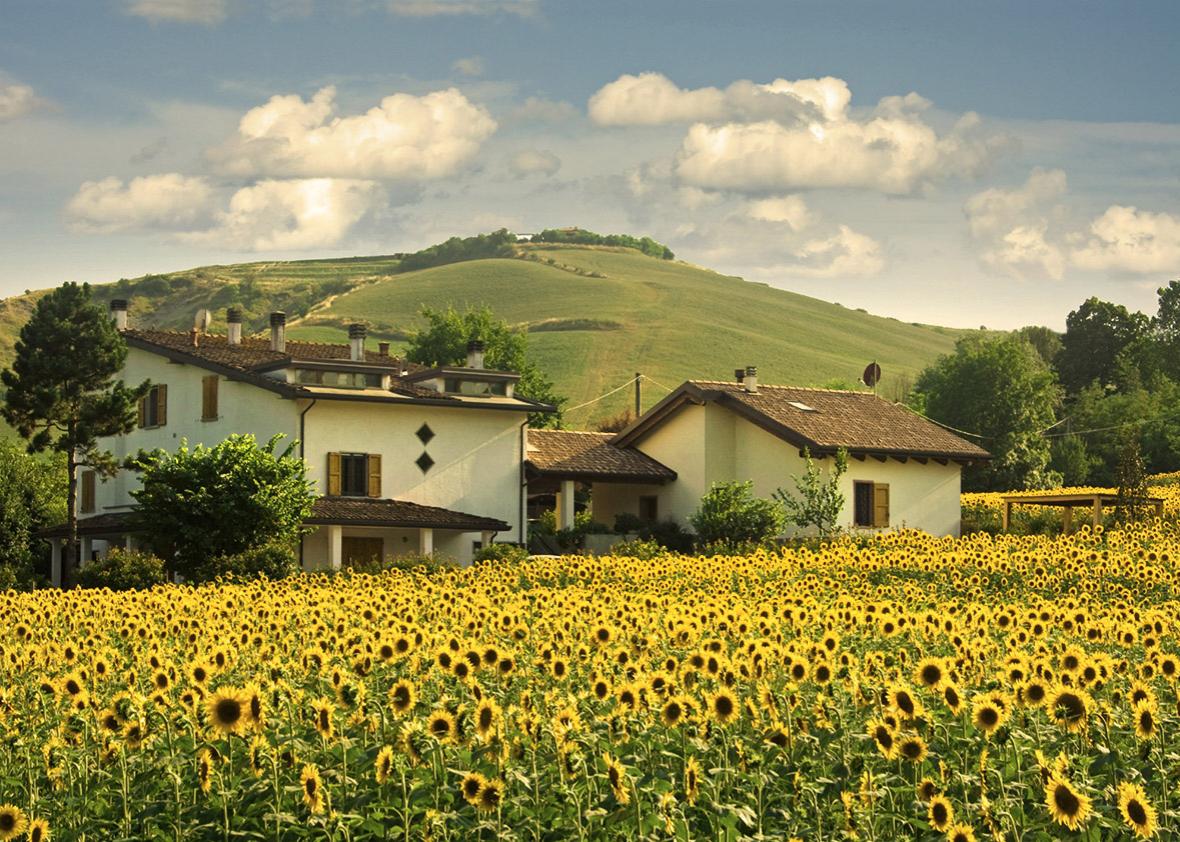 I do not own a summer house. The summer house I don't own has not been in the family for three generations. It's a simple, shingled affair, weathered and dear, with fishnets not hanging from the ceiling, duck decoys not arrayed on the shelves, and a large, yellowing map of the area, festooned with incomprehensible nautical markings, not stuck to the wall with pushpins not manufactured in 1954. I love the scent it doesn't give off of mothballs mingled with mold.
We've been not coming here every August for as long as I can remember. The chief activities we don't engage in are swimming, sailing, and canoeing. At night we don't sit around sipping gin and tonics and playing Scrabble or Crazy Eights, or we don't read the old Life magazines piled up behind the davenport that go back to 1947, or we don't dip into the oddball collection of broken-spined books by long-forgotten authors like Irvin S. Cobb and James Gould Cozzens. At the moment I'm not working my way through John Gunther's Inside Asia, published in 1939. You'd be surprised how little has changed!
We don't worry, of course, that the character of the place is not starting to change, what with all the new money not buying up tiny parcels not carved from former dairy farms and not building gaudy new air-conditioned vacation homes that don't extend all the way to the property line. Imagine—air-conditioning here! Open a window, for God's sake! We finally didn't put in window units a few years ago, but only because of the kids. They're also the reason we didn't break down a few years ago and put in a small pool. Though I must admit I've come to prefer not taking my morning laps there to not walking out every morning to the shore and not diving into that bracing cold water.
The nouveau riche new arrivals don't show up every afternoon in the cove or on the lake (I can't decide whether my nonexistent summer house is at the shore or in the mountains) in their loud Lycra wet suits and their god-awful noisy jet skis, and they don't spoil the serenity for everybody else. And the shops not popping up in the town to not cater to the new crowd's needs—overpriced sportswear, sushi, plasma TVs—I don't find myself wandering down that way less and less. I have a good mind to not write a letter to the editor of The Beachcomber. Don't give me good old Doc Brinkman's Five and Dime any day (though he's not starting to hint that he may sell the place). He still makes the best strawberry ice cream I've never tasted.
Now Labor Day's coming. I'll not shut the house up for winter, and not drain and cover up the pool, and not remind the caretaker to not keep an eye on the place until June, when we don't start returning on weekends. What a lovely, languid ritual it is that I don't engage in. I can't understand why everyone doesn't not have a summer place. Just like the one I don't have.
Click here to read Part 2.