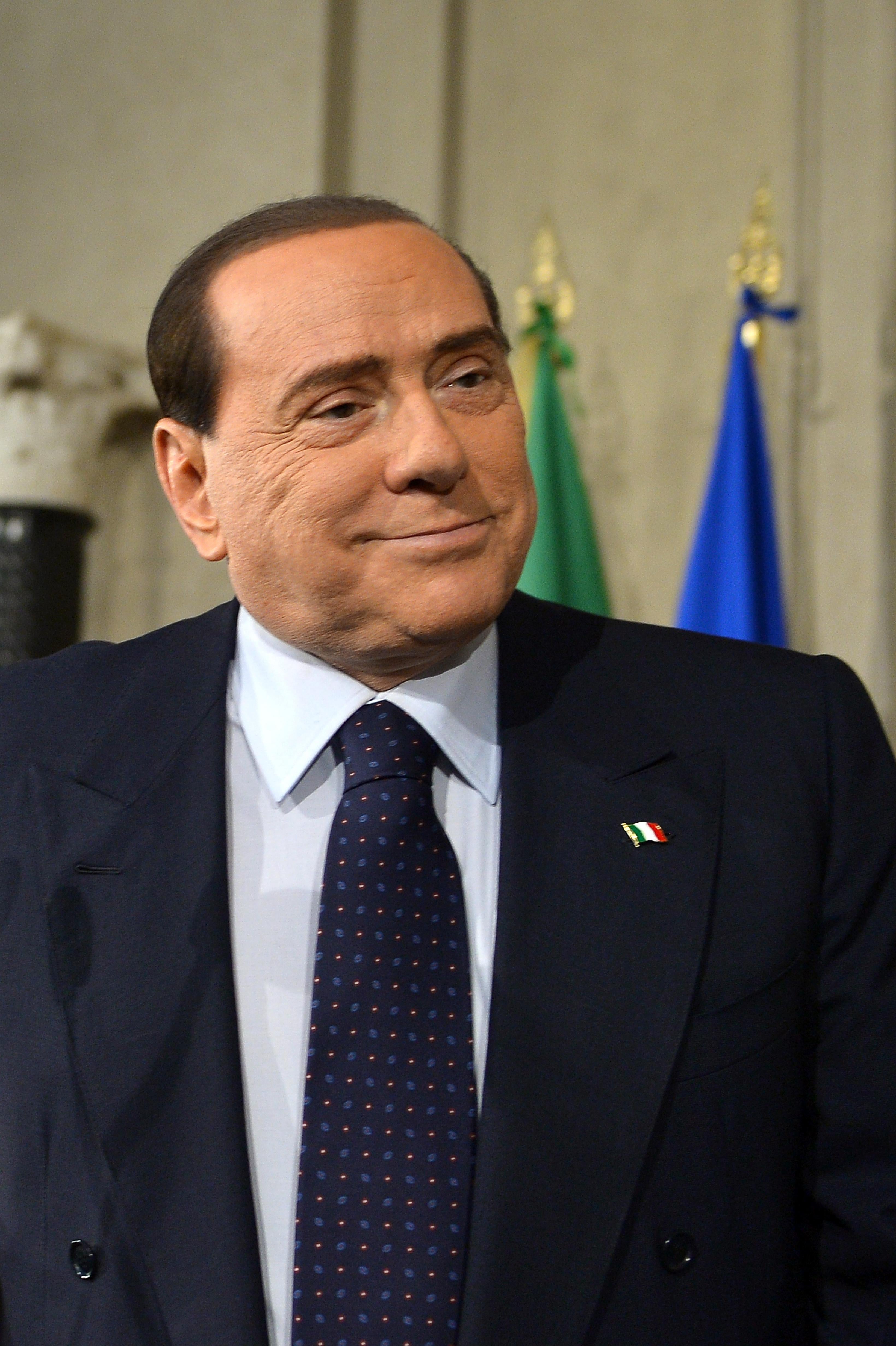 Crime is Slate's crime blog. Like us on Facebook, and follow us on Twitter @slatecrime.
On Monday, an Italian court sentenced former prime minister and sybaritic billionaire Silvio Berlusconi to seven years in prison for having sex with a 17-year-old prostitute known as "Ruby the Heart Stealer." This is the second conviction in less than a year for Berlusconi; in October 2012 he was sentenced to four years in prison on tax fraud charges. And yet the 76-year-old, bunga-bunga-ing Berlusconi is a free man, and will remain free as he appeals both convictions, which will take years. Even if he eventually loses his appeals, he probably won't see prison time: In Italy, convicts who are over 70 years old generally get suspended sentences or house arrest. Aside from Amanda Knox (temporarily), does anyone actually go to prison in Italy?
The answer is yes. Italy's prisons are tremendously overcrowded, actually—so much so that, according to a January judgment by the European Court of Human Rights, the country's prison conditions constitute a human rights violation. Many of the prisoners are drug offenders and nonviolent felons who are only incarcerated because Italian courts are reluctant to impose alternative sentences. The result: According to a 2012 report from Antigone, an Italian organization that studies and advocates for changes in the country's penal system, Italian prisons are at 142.5 percent capacity—much higher than the European average. A crowded prison is a dirty, unhealthy, and unsafe prison; a recent Reuters article reported that Italy's own justice minister admitted that the country's prisons "were unworthy of a civilized country."
Why are Italy's prisons so bad? In part, because there's no money to make them better. Several years ago, Reuters reports, Italy was poised to spend several hundred million euros to build 11 prisons, but a national recession got in the way. Worth noting: The bulk of this construction theoretically could've been paid for if the fashion designers Dolce and Gabbana had just paid their taxes. The two men were recently convicted in an Italian court of a staggering $1.3 billion tax fraud scheme. They remain free pending appeal, naturally.
Given the abysmal state of Italian prisons, letting arrestees remain free before trial and during appeal is a feature, not a bug. The only problem is that it ought to be available to more people, not just extremely wealthy fashion designers and media moguls. Italian law gives judges the power to let almost anyone remain free before their trials. But, as the Antigone report points out, slightly more than 40 percent of Italian inmates are currently awaiting trial. Letting these prisoners go free on bail or by other means would go a long way toward alleviating horrible prison conditions.
---