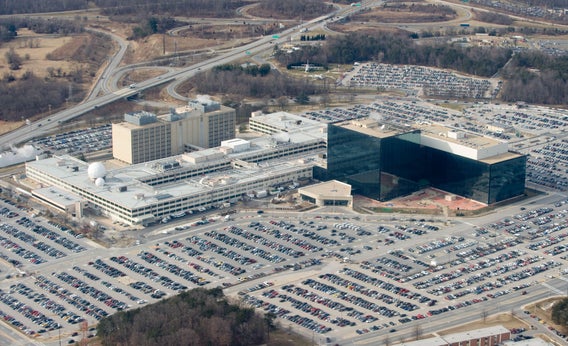 Crime is Slate's crime blog. Like us on Facebook, and follow us on Twitter @slatecrime.
The Associated Press reports that an enterprising Florida criminal attorney is trying to capitalize on the NSA domestic surveillance revelations with a maneuver that some might call farfetched, but which I call wonderful. On June 9, Marshall Dore Louis filed a motion requesting that the NSA produce certain domestic call records that might prove relevant to his defense of Terrance Brown, who is on trial for robbery. Brown stands accused of masterminding a gang of robbers that ultimately shot and killed an armored car guard in October 2010.
According to Louis' motion, the government's case against Brown relies on using cell phone records to prove that Brown was involved with the robbery gang. But the government's evidence is incomplete, because Brown's mobile service provider, MetroPCS, didn't keep all of the relevant documentation. Here's the AP:
Prosecutors say they are missing a month of Brown's records from two phones because his service provider at the time, MetroPCS, no longer has them. But Louis says the NSA most likely collected data on Brown's calls and that the defense is entitled to access because they may show Brown wasn't involved in a previous July robbery attempt.
In his motion, Louis cites Federal Rule of Criminal Procedure 16(a)(1)(E), which says that "Upon a defendant's request, the government must permit the defendant to inspect and to copy … documents, data … or copies or portions of any of these items, if the item is within the government's possession, custody, or control and: (i) the item is material to preparing the defense." He also helpfully notes that the motion "is made in good faith and is not intended as a general fishing expedition." Of course it isn't.
Now, it's unclear whether the NSA actually has Brown's phone records. And it's extremely unlikely that this motion will succeed. (In the AP article, law professor Jonathan Turley notes that the government could possibly claim national security privilege.) But I greatly appreciate the why-not spirit in which the motion was brought. Here's hoping that lots of other lawyers follow suit. If enough do, maybe the government will have to acknowledge what sort of phone records they do or don't have.
---