Crime is Slate's crime blog. Like us on Facebook, and follow us on Twitter @slatecrime.
In 1928 a Greenwich Village native named Eugene Canevari joined the New York Police Department. Over the next 24 years, Canevari worked his way up the ranks, making detective and working on cases involving the prominent New York organized crime figures of the era: Lucky Luciano, Louis "Lepke" Buchalter of Murder Inc., Dutch Schultz, Vincent "Mad Dog" Coll. When he retired from the force in 1952, he took with him a substantial collection of official police documents and photographs as souvenirs of a long career.
Now, Canevari's files are up for auction, and anyone with even a passing interest in old-timey crime or urban history should check them out. Canevari's got original mugshots of gangsters like Lucky Luciano and Johnny Torrio: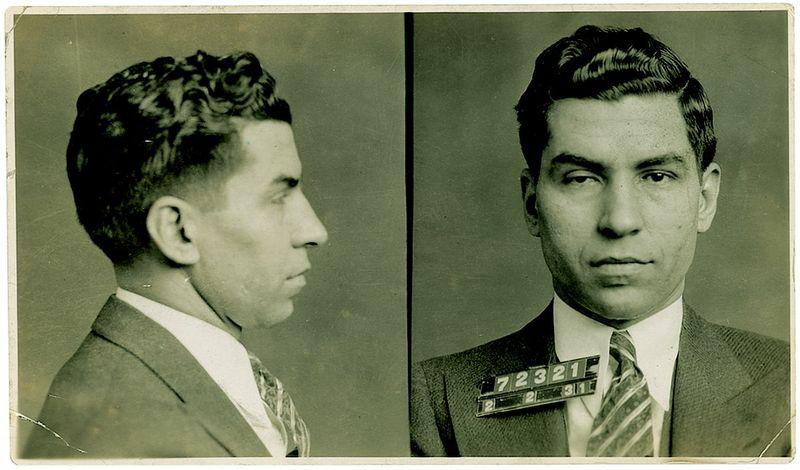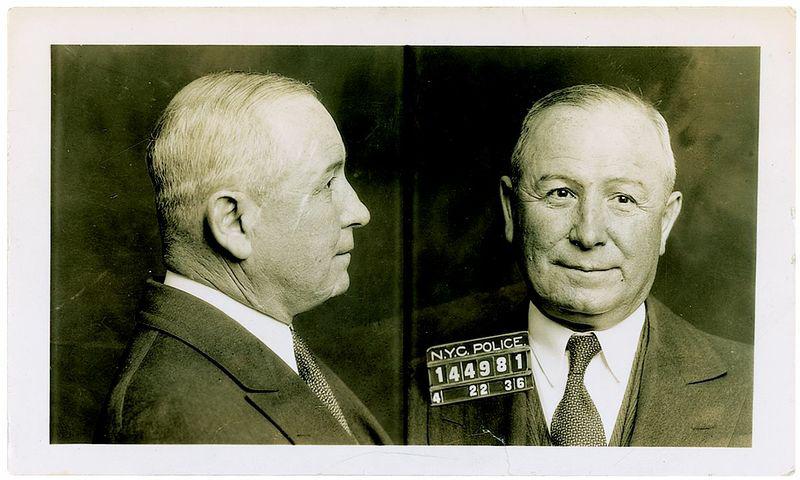 On the back of those mugshots are some basic identifying details for each man. I love that Lucky Luciano's occupation is listed as "chauffeur":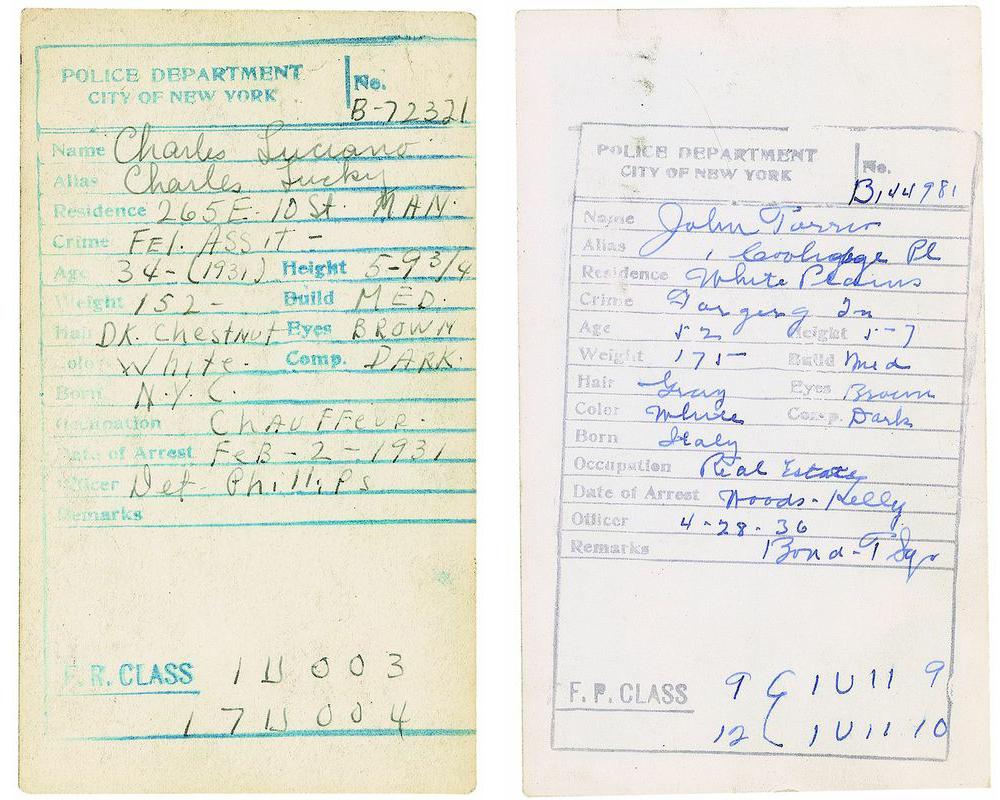 There are crime scene photographs, like these glossy and gruesome shots of suspected homicide victims: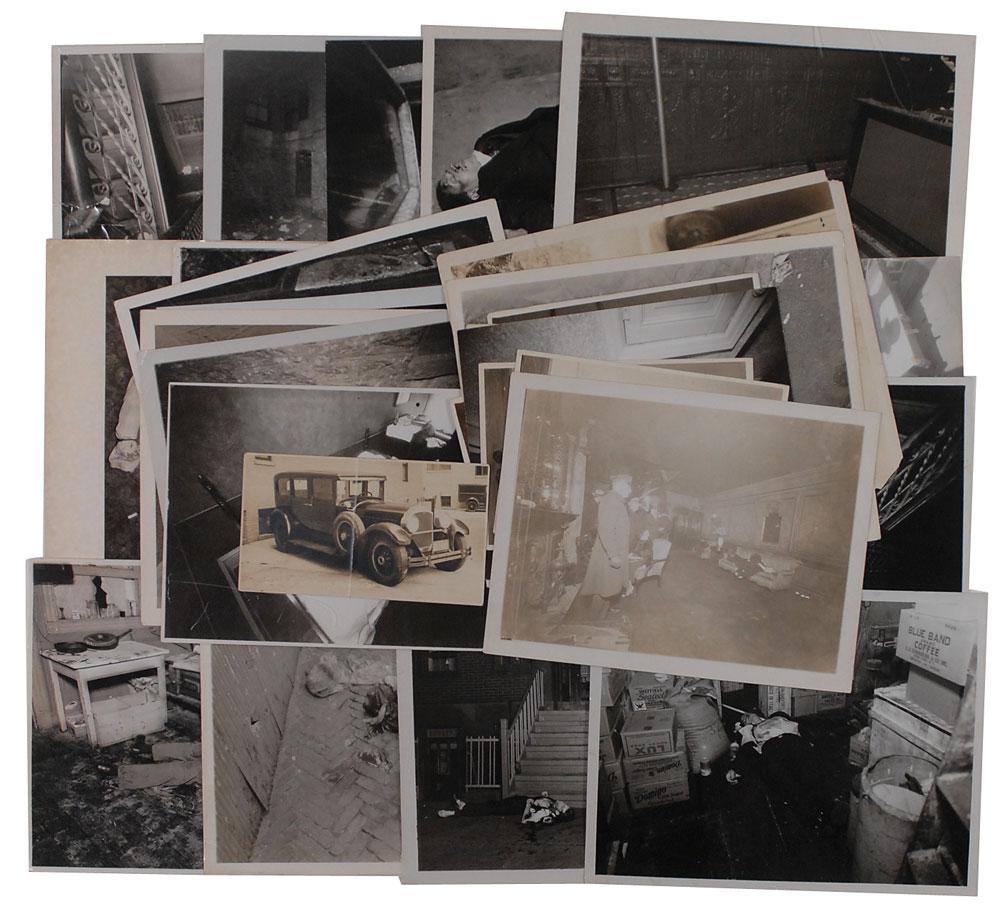 There are also fascinating police documents. Here are notes taken at Dutch Schultz's deathbed in 1935. Schultz was shot by his enemies at a Newark, N.J., restaurant, and was taken to a nearby hospital. In a half-delirious state, he uttered these words: "Please leave me alone Bugs, I was never a bad guy in my life, I'm not a rat. Tough sweating. Aranson, fuck him the dirty rat I'll get him. Augie, I always thought you were a rat but I did not think you would do this."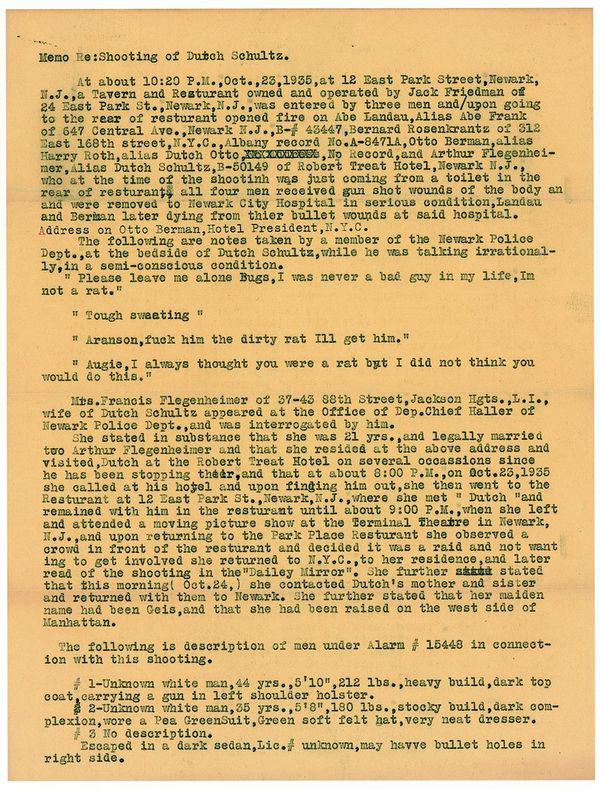 And here's a collection of "Black Hand" extortion letters from 1930, written in Italian. (Here's a partial translation of one: "Dear damn fool and stupid is what you are, if you don't do what you are supposed to do…we will show death with your own eyes…every day you will have a surprise when you least expect it.")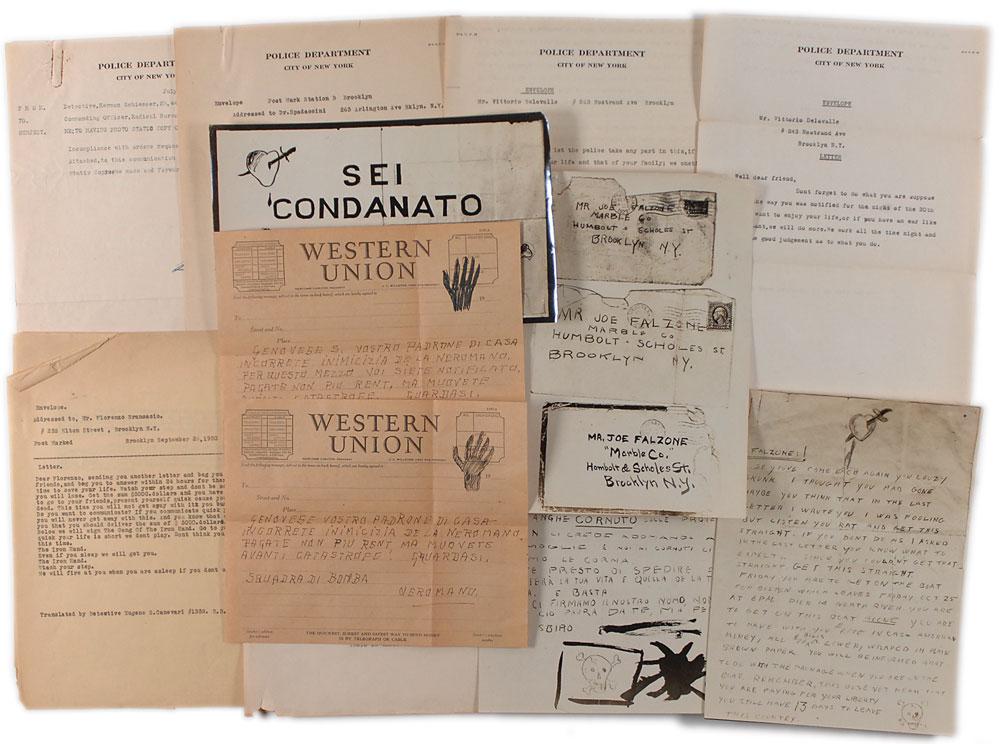 If I actually had any disposable income, I'd bid on some of these items myself. But I'm just a simple crime writer with crippling poker debts, so that's not going to happen. You, the reader, are probably rich, though. So go ahead and bid! The auction ends tonight at 7 p.m. EST.