Crime is Slate's crime blog. Like us on Facebook, and follow us on Twitter @slatecrime.
Two of the missing women who were just found alive in Cleveland, Amanda Berry and Gina DeJesus, had been the subject of much media coverage over the past ten years; the Cleveland Plain Dealer called them "two of Cleveland's most famous missing persons." The other woman, Michelle Knight, hadn't received nearly as much attention. It's worth asking why.
Knight was either 18 or 20 years old—her age has been reported differently in different articles—when she disappeared in 2002 from her cousin's house in west Cleveland, only a couple blocks away from where Berry and DeJesus would vanish in 2003 and 2004, respectively. At the time, Knight was apparently upset that she had lost custody of her son, and authorities believed she had run away of her own volition. As such, the investigation into Knight's disappearance was short-lived. Knight doesn't even appear to have been listed in the official Ohio Missing Persons database.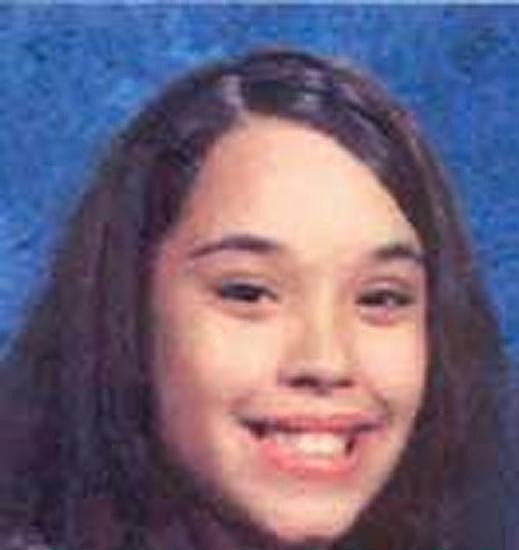 According to a Plain Dealer article, though, Knight's mother, Barbara, "never believed that her daughter would disappear without a trace, without so much as an occasional phone call." Barbara Knight continued to search for her daughter for years thereafter, periodically posting missing-person flyers around the west side. According to the Plain Dealer article, she searched alone.
You can understand why, at first, Michelle Knight's disappearance might not have struck the police as particularly suspicious. Knight was a legal adult when she vanished, and there was nothing stopping her from leaving home and severing all family connections. What's more, the police report into her disappearance notes that Knight "had a mental condition and frequently was confused by her surroundings," which perhaps led them to believe she might have wandered off. News reports indicate that most of Knight's family members believed that she left of her own accord, which means that—her mother's flyers notwithstanding—there probably wasn't much family pressure on police to advance the investigation.
If Knight had been a minor when she vanished, then her case would undoubtedly have received more police attention. As I wrote earlier today, a 14-year-old girl named Ashley Summers disappeared from west Cleveland in 2007 after a fight with her family. Though she was deemed a runaway at the time, the investigation into her disappearance nevertheless continued, and her case was consistently mentioned in connection with those of Berry and DeJesus.
Why wasn't Knight linked with the other missing girls? In hindsight, it seems clear that the Cleveland police should have done more to look for her, especially considering the subsequent disappearances of Amanda Berry and Gina DeJesus from the exact same neighborhood where Knight was last seen. To be sure, we still don't have all that much information about the case, and it's possible the police did in fact tie the three disappearances together. But at this point, it looks like Michelle Knight slipped through the cracks.