Crime is Slate's crime blog. Like us on Facebook, and follow us on Twitter @slatecrime.
On Most Wanted Monday, we profile the fugitives on various law enforcement agencies' Most Wanted lists.
Name: Victor Manuel Gerena
Crime: Bank robbery, armed robbery, unlawful flight to avoid prosecution.
Added to most-wanted list: 1984
The circumstances: Victor Manuel Gerena is the grand old man of the FBI's Ten Most Wanted List. He's been on the list for almost 30 years—longer than anyone in history—which, if crime were baseball, would earn him a spot in the Hall of Fame, or at least ensure him a good living on the autograph circuit. The odd part is that Gerena is no criminal mastermind; indeed, he is perhaps the least loathsome fugitive currently on the list. Here's the weird story of how, as Hartford Courant reporter Edmund Mahony put it in a tremendous 1999 series about the case, "a nobody from Hartford was the inside man on what was then the largest cash robbery in U.S. history."
Raised in public housing in Hartford, Conn., Gerena excelled in high school: getting good grades, starring on the wrestling team, and eventually enrolling at Annhurst College. But one bad decision led to another, and by 1983 Gerena was a college dropout working a tedious, low-paying job as an armored car guard.
On the night of Sept. 12, 1983, Gerena allegedly stole $7 million in cash from a Wells Fargo armored car depot in West Hartford, packing it into a Buick and driving away while his co-workers were tied up on the depot floor. Some called it "The Big Sleep Heist," since Gerena also injected his co-workers with an incapacitating mixture of aspirin and water. "I thought he was going to kill me," one co-worker recalled in a 2011 Associated Press story. "All I said was 'Vic,' and he said 'Jim, I've got nothing against you. I'm just tired of working for other people.' "
But he was lying. Gerena had been recruited by a Puerto Rican separatist group called Los Macheteros, which planned to use the stolen cash to fund its revolutionary activities. In 1984, FBI wiretaps recorded group officials arguing about what to do with the money. Later that year, Los Macheteros contacted the media and took credit for the robbery. In 1985, the feds indicted 19 people connected to the heist. All of the suspects have since been apprehended or killed—except for Gerena.
His likely whereabouts: Cuba, probably. Authorities have long suspected that the Castro government—at the time an ally of the Puerto Rican independence movement—helped fund the Wells Fargo robbery. Even if that's not true, there's plenty of evidence to suggest that they have been sheltering Gerena for most of the past 30 years. "Talk long enough with an agent about the Wells Fargo robbery and the conversation inevitably reaches a point where Gerena's continued Cuban exile is a given," wrote the Courant's Mahony in 1999. The FBI believes that, immediately after the robbery, Gerena was smuggled across the Mexican border in a motor home, where he was hidden in a secret compartment surrounded by stolen money. Soon thereafter, Gerena likely moved on to Cuba, where he has supposedly been ever since—lonely, poor, and out of sight. (Gerena apparently didn't get to keep much of the stolen cash.)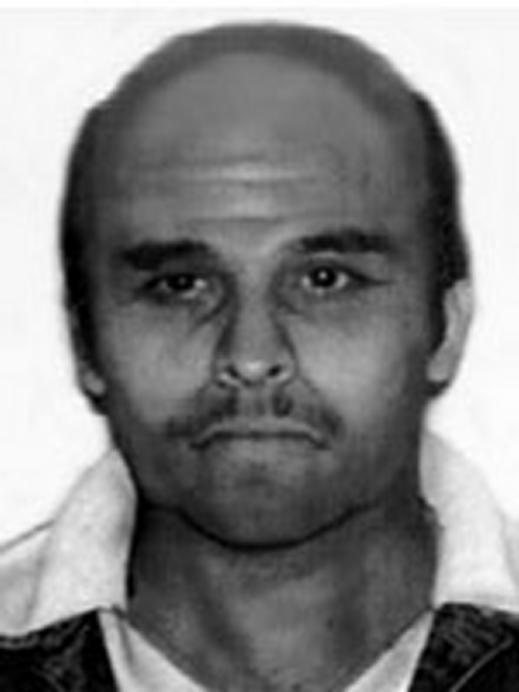 Prospects of catching him: If he is in Cuba, very low. The Cuban government has no incentive to surrender Gerena to the United States, and thus admit their tacit involvement in a violent robbery committed on U.S. soil. If U.S.-Cuban relations eventually liberalize, it is conceivable that Gerena might be handed over as a show of good faith. But it's not likely. The FBI doesn't have much of a shot at tracking Gerena down, unless he somehow joins the Cuban baseball team and defects. (It also doesn't help that the FBI's age-enhanced photo of Gerena might be the worst, least-lifelike photo of its kind I have ever seen.)
Most Wanted Score: To what extent is Victor Manuel Gerena actually a public enemy? Whereas all of the other members of the FBI Ten Most Wanted List are murderers, pornographers, or international criminal masterminds, Gerena seems sort of hapless by comparison. That said, the fact that he's been a fugitive for this long gives him some serious criminal credibility, and the injection trick he used on his fellow guards is pretty devious, I guess. On a 1-to-10 scale of Most Wanted List notoriety, with 10 being the international terrorist Osama bin Laden and 1 being the cattle rustler Chester Lee Davenport, who was added to the list in 1954 (and captured one day later while milking a cow), I'd give Gerena a 6.