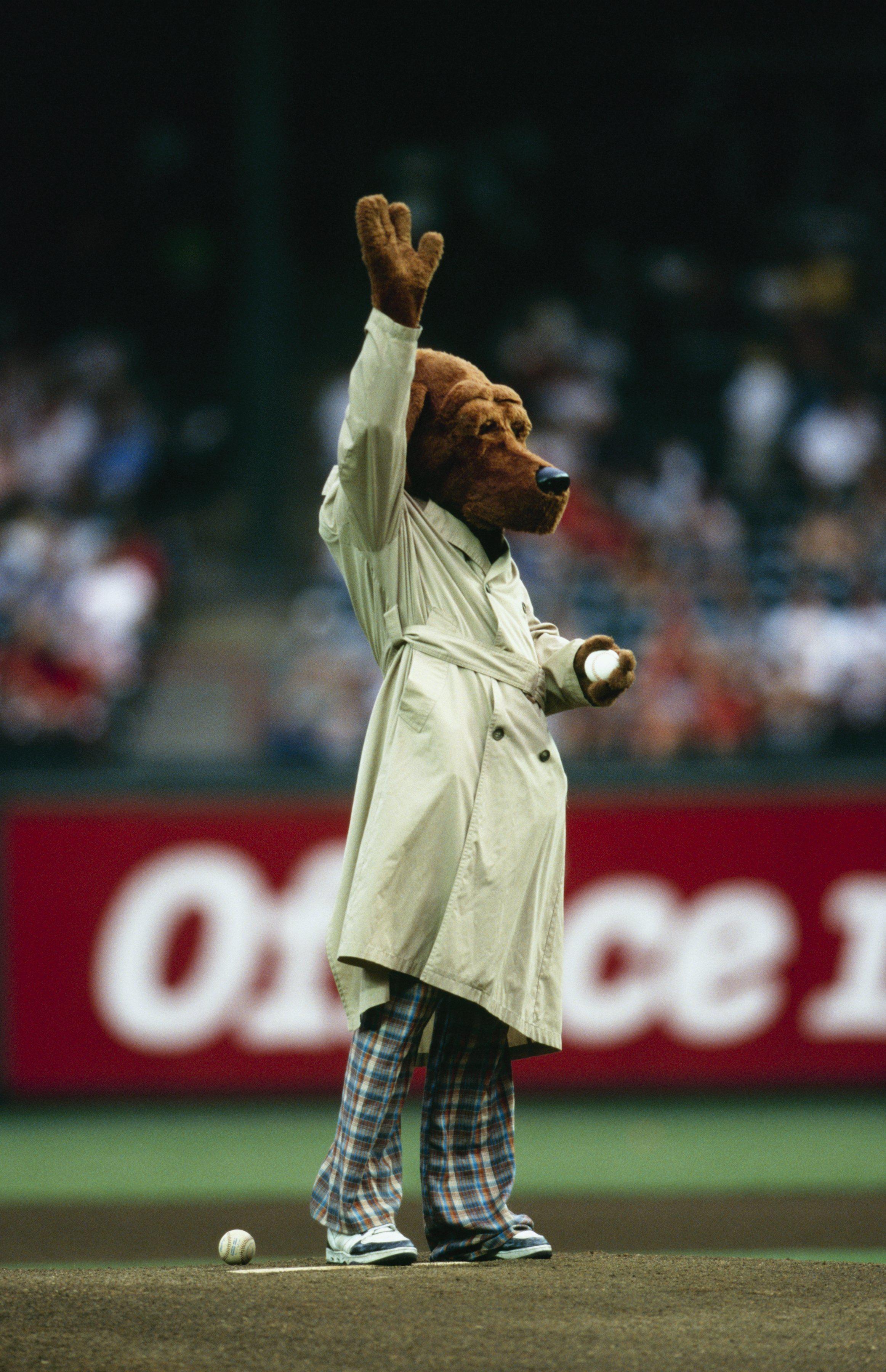 Crime is Slate's crime blog. Like us on Facebook, and follow us on Twitter @slatecrime.
The 1980s were a simpler time: Clara Peller taught us how to laugh, Ordinary People taught us how to cry, and a no-nonsense dog in an animated trenchcoat taught us that recklessly biting things could cure society's ills. McGruff the Crime Dog was always hungry—hungry for safer streets, that is! Just like J.J. Bittenbinder, the mustachioed safety expert whom I wrote about last week, McGruff unnerved audiences with his tips on how to avoid becoming a crime victim.
I thought I had seen most of the McGruff PSAs. But I only recently discovered this wonderful clip, in which McGruff chats with talk-show host Dick Cavett about neighborhood watch programs and encourages children to "start a volunteer escort service for older folks." (Cavett seems very intrigued by this idea; it's possible he thinks McGruff is referring to an entirely different kind of escort service.) Cavett concludes the segment by joining his guest in growling like a hound, which is also how he capped off his famous interview with Ingmar Bergman.
Basically, it's the exact same thing as Frost/Nixon, if Richard Nixon were a tough-talking animated dog. Rumors have it that Cavett/McGruff is being adapted for the screen, with Cavett playing himself and Daniel Day-Lewis attached to star as McGruff. I hear he's amazing.
---