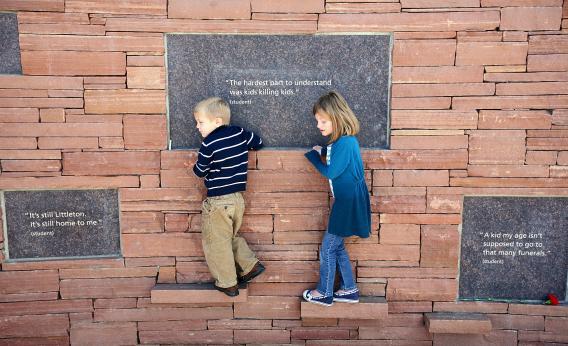 The long-game Democratic strategy for a gun bill has mostly played out the way they wanted. They toyed with the assault weapons ban, knowing it would be scrapped; they tried to make universal background checks the one reform that it would be impossible to oppose. That's why even the Democratic donors "threatening" to withhold money are focusing on background checks now. That's the ballgame.
The problem? Even though "universal background checks" poll better than sunshine and the giggles of newborn babies, no Republican in the Senate has come out for them. The Senate Democrats have rattled their cages with this shaming video:
That's five Republican senators who didn't blown off the background check question when it was tougher to do so. What else do we have? Well, in the post-Columbine thaw of 1999, a complicated effort was made to attach some closure of the "gun show loophole" (background checks of a sort) to a juvenile justice bill. It ended with a watered-down, Republican-backed amendment that would have tightened up the loophole. Here's the roll call for that amendment, sponsored by Utah Sen. Orrin Hatch: There's been so much turnover since that vote that only 10 of the 47 remain in the Senate: Hatch, Mississippi Sen. Thad Cochran, Maine Sen. Susan Collins, Idaho Sen. Mike Crapo, Iowa Sen. Chuck Grassley, Arizona Sen. John McCain, now-Majority Leader Mitch McConnell (R-KY), Kansas Sen. Pat Roberts, and Alabama Sens. Jeff Sessions and Richard Shelby. (Alaska Sen. Frank Murkowski also voted for the amendment; his daughter Lisa holds his seat now.)

Does naming and shaming move any current votes on the issue? It hasn't yet, but Republicans are too busy being asked about their gay marriage opinions to update their views.

---