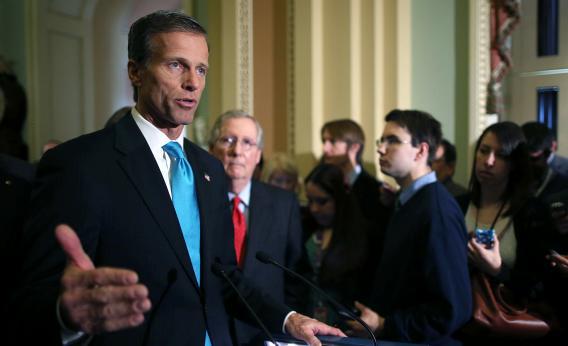 Led by John Thune, thirteen Republican senators have joined in on a new letter to the president, demanding answers. Answers about what? I'll spare you the guesswork.
We are disappointed and concerned about your decision to suspend public tours due to sequestration.  Every spring, thousands of students, families, and tour groups flock to Washington, D.C. to experience all of the history and sights our nation's capital city has to offer.  To arbitrarily shut off access to a taxpayer funded, historical building, such as the White House, is disappointing.
The goal here is to make the "Washington Monument strategy" of shutdown politics backfire on the White House. That's obvious. Anger and disappointment at one of those nice, historical, taxpayer-funded D.C. icons being shut down is one of the sturdiest tools in the Democratic toolbox. And having Thune in the lead distracts from a South Dakota story like this.
---