The typical way to report on a House Republican conference meeting is to wait until the off-the-record affair is over and prod members for details. That was less useful today. Members, reacting to the president's offer of a Q&A, livetweeted the whole thing. It started as they walked in.

It continued with some predictions.
The first question that animated the room?
At this point, Rep. Jeff Duncan tweeted a photo of his vantage point.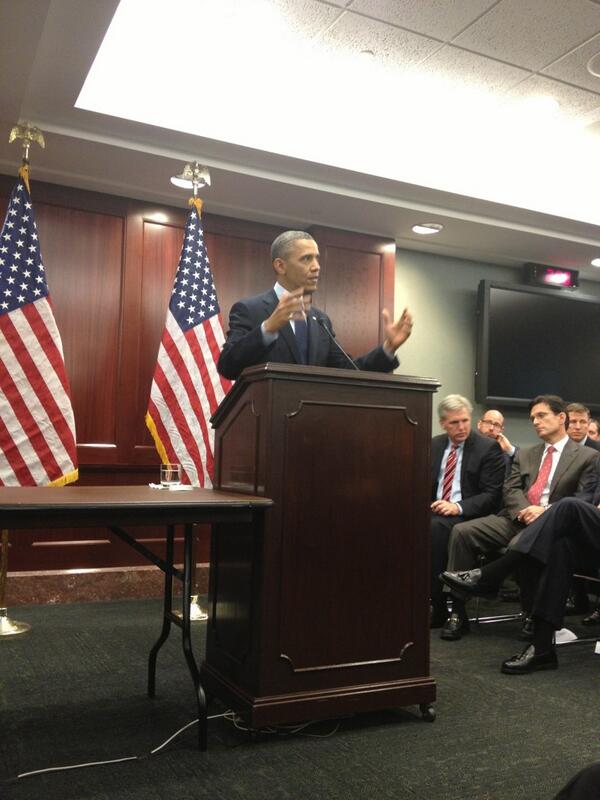 After this, Republicans started responding, with shock, to the president's recitation of his budget stance. Keeping the GDP-debt ratio stable was a goal; balancing the budget in a hurry wasn't.
Republicans (specifically, Rep. Steve Scalise of Louisiana) asked about the Keystone pipeline. Again, Obama restated the administration's position. Again, there was shock.

And it ended, like everything else today, with Pope jokes.