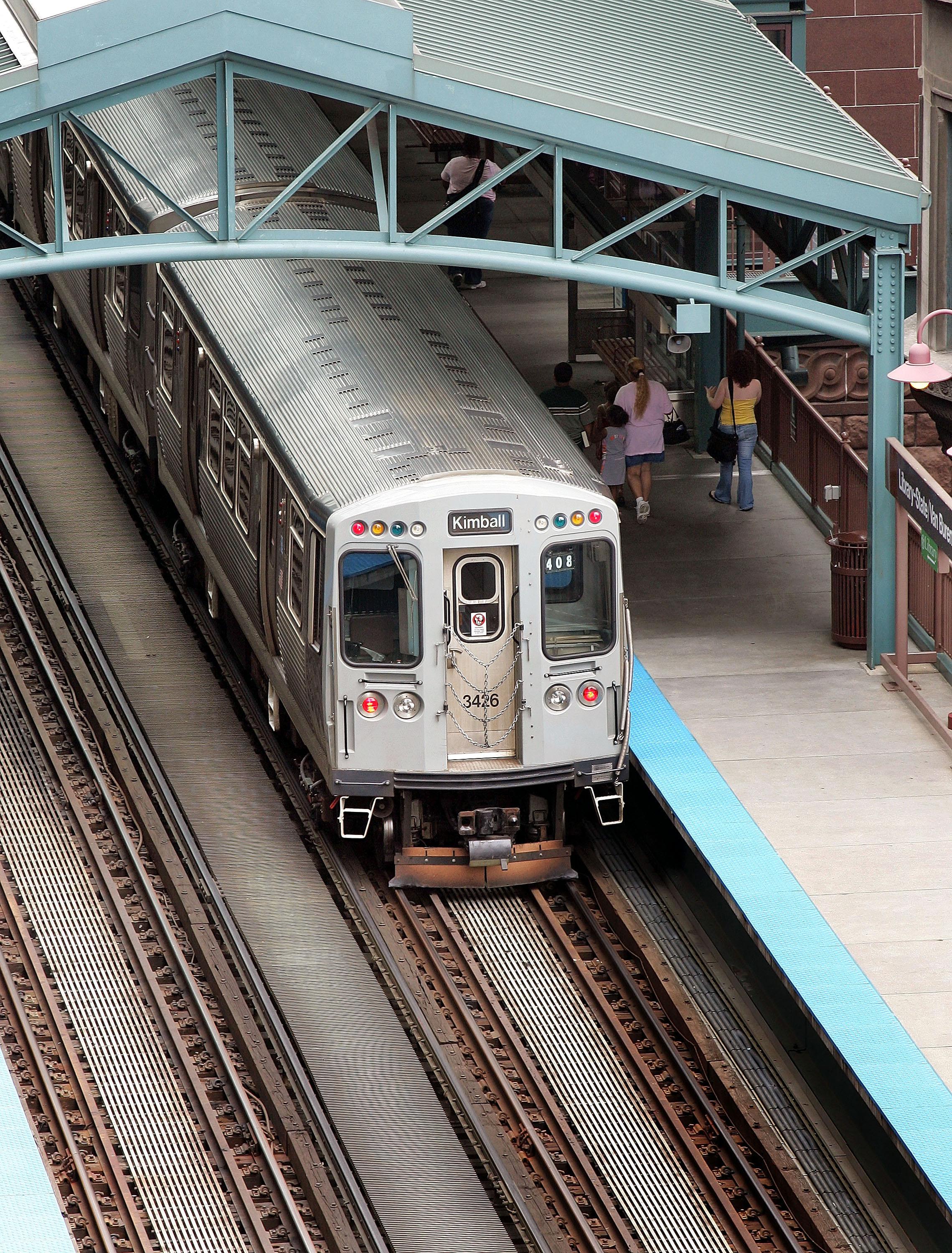 Crime is Slate's crime blog. Like us on Facebook, and follow us on Twitter @slatecrime.
A couple weeks ago, I wrote about how the Chicago Transit Authority installed thousands of surveillance cameras on its rail platforms, only to see crime jump by 21 percent. This sounds a lot worse than it actually is—much of the rise in crime was due to fare evasion that would not have otherwise been detected, for one thing. But, nonetheless, the data suggest that surveillance cameras alone don't make rail platforms safer. As if to underscore this point, the Associated Press reports that a man was beaten to death on a CTA rail platform last Saturday afternoon. The suspect got away. The police are reviewing footage.
This is undoubtedly embarrassing to the Chicago Police Department and the CTA, which have touted these cameras as a way to help police the city without actually having to spend the money to put flesh-and-blood cops on the scene. From its rail platforms to its city streets, Chicago is covered with surveillance cameras, perhaps moreso than any other city in the nation. As Mayor Rahm Emanuel put it in late 2011, after 1,800 new cameras had been installed on CTA rail platforms, "The cameras have caught criminals but also serve as a deterrent, helping to ensure the highest level of security for our transit system." But it's hard to argue that surveillance cameras are an effective deterrent when you've got people being beaten to death on rail platforms as the camera watches.
What many people might not understand is that these cameras aren't good at stopping crimes-in-progress. The CTA cameras aren't always monitored live; rather, the footage is stored and reviewed after the fact. That makes them great tools for police officers trying to solve crimes after they've happened—that is, if the images are clear, which isn't always the case. But unless they are deployed as part of a broader strategy, wherein the footage is actively monitored and on-platform signage clearly indicates that cameras are present, they do little to make rail platforms less dangerous in real time.
---