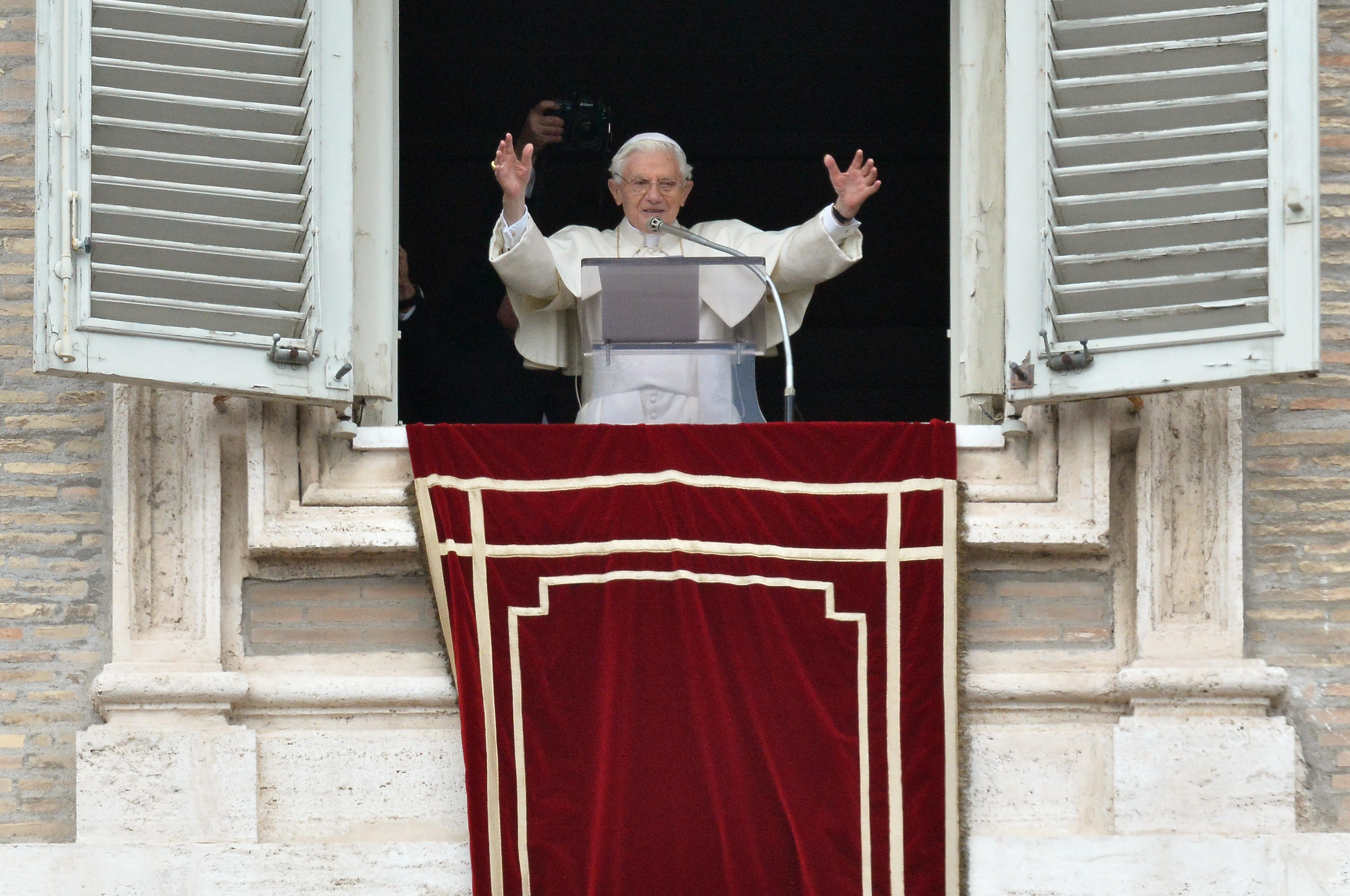 The Vatican harshly criticized Italian media reports that linked Pope Benedict XVI's resignation to the supposed discovery of a network of gay Vatican officials, calling the stories an effort to influence the cardinals who will be choosing the new pontiff, reports CNN. "It is deplorable that as we draw closer to the time of the beginning of the conclave … that there be a widespread distribution of often unverified, unverifiable or completely false news stories that cause serious damage to persons and institutions," the Vatican Secretary of State Tarcisio Bertone said in a statement that never specifically mentioned the claims that were first published in La Repubblica.
Father Federico Lombardi, the Vatican spokesman, also criticized the reports in his weekly editorial for Vatican Radio, saying they were trying to "discredit the Church and its governance."
Yet there was more bad news for the Vatican this weekend, and it didn't come from Italy. Britain's most senior Roman Catholic cleric rejected allegations on Sunday that he behaved in "inappropriate" ways with other priests. A spokesman for the cardinal spoke up after the Observer reported that three priests and a former priest in Scotland reported O'Brien to the Vatican over allegations of "inappropriate behavior" stretching over 30 years.
O'Brien, who will be having a say in who will succeed the pope, is allegedly contesting the claims. O'Brien is hardly the only cardinal embroiled in scandal as the conclave nears, notes the Associated Press. Thousands have signed a petition to keep California Cardinal Roger Mahony from playing a role in the papal election because of allegations that he protected sexually abusive priests.
Meanwhile, Pope Benedict XVI gave his final Sunday blessing of his papacy, assuring a large group of people gathered at St. Peter's Square that he wasn't "abandoning" the church even as he felt his failing health and waning energy made him better suited for private prayer and reflection. It marked his second-to-last public appearance as pope. On Wednesday, the pope will hold his last general audience in St. Peter's Square, followed by a meeting with cardinals on Thursday before the papacy officially becomes vacant at 8 p.m. Rome time, reports Reuters. 
---