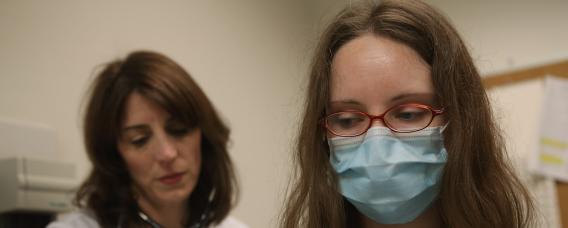 We already knew things were bad, but the Centers for Disease Control and Prevention made it clear influenza has already reached epidemic proportions in the United States. Barely. With 7.3 percent of deaths last week caused by pneumonia and the flu, that puts it 0.1 percentage point higher than the 7.2 percent threshold for an epidemic, reports Reuters. Nine of 10 regions in the United States have "elevated" flu activity, showing how the disease has spread much more quickly than usual for a virus that usually doesn't reach high levels until late January or February. A total of 47 states have reported widespread flu activity—with California, Mississippi and Hawaii being the exceptions. (Check out the CDC map after the jump that illustrates how nearly all of the United States is affected.)

Still, as worrying as those numbers are, some regions of the country may have already experienced the worst of it, points out the Associated Press. The total number of hard-hit states has dropped to 24 from 29. But officials won't know for sure whether the season has peaked for a few weeks, notes CNN. "The only thing predictable about the flu is, it's unpredictable," a CDC official said. Twenty children have died across the country from the flu, according to the CDC, which doesn't keep a tally of adult deaths.
While health officials insist everyone should get the vaccine, it's only 62 percent effective this year, meaning that almost four in 10 people who have the vaccine and are exposed to the virus will still become infected. Even if the vaccine doesn't prevent the flu, it can still help make symptoms less severe.
Meanwhile, hospitals across the country are increasing capacity and staff in order to meet increasing demand from patients, reports Bloomberg. CDC officials say that nearly 130 million doses of flu vaccine were distributed this year, and at least 112 million have already been used.
"There is plenty of vaccine available, though people may not find it at the first pharmacy they go to," a CDC official tells Bloomberg. "It's perhaps even more important to be vaccinated, and quickly, because of the high rate of influenza we are seeing now."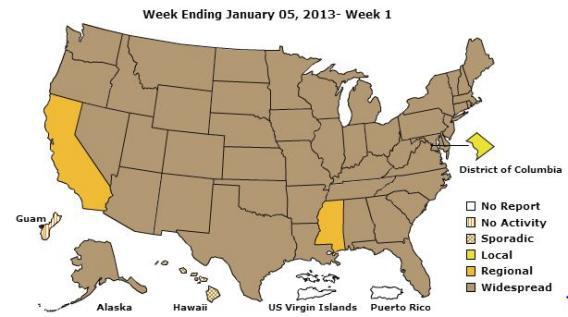 ---