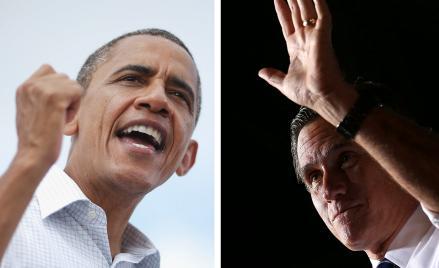 Dave,
Give me anecdotes. I can match them against the campaigns. So, for example, the Obama campaign says there are long lines in Madison, Wisc. and I rate that true because people on the ground there report long lines and lots of same-day registration. The Romney campaign says the vote is down in the Democratic stronghold of Miami-Dade County, and I rate that as not true because of stories of people waiting in line and my television screen which shows people in a line in Miami-Dade that seems to stretch to Georgia. On CNN, they are people saying they've waited in line for three hours.
This is the last desperate gasp of the spin war. Here's what I'm hearing from the campaigns.
From the Obama campaign: Those Madison lines are long. This is Dane County, a big Obama area. The Obama campaign said 10 percent of its 2008 tally came from same-day voter registrations on Election Day. They're banking on it again. So if this holds all day, it's a sign Obama is running up the score in the areas he needs to win. Obama folks are also reporting big turnouts in their strongholds of Cuyahoga County in Ohio and across northern Virginia.
Team Romney's best turnout facts on background from the campaign:
Two-hour lines reported in Florida's Walton County, a county that voted 73.2 percent for George W. Bush in 2004—21 points above the statewide percentage for Bush.
Sounds impressive, but Walton is a pretty small county. There are lots of other GOP strongholds they should be boasting about. Walton went for McCain by 72 percent, which means it is the reddest of the red.
The Romney camp is also saying there are hour-plus lines in Florida's Escambia County (Pensacola). This is a more robust county and would mean that Republicans are turning out their vote, if this is a sign of genuine turnout.
Also news out of Pasco: long lines and Republicans outvoting Democrats by nearly 2 to 1, says the Romney team. The Romney campaign calls this a swing county, but it's not really a swing county. In 2008, Barack Obama carried Florida by 3 percentage points. He lost Pasco County. Two years ago, Rick Scott narrowly won the governor's mansion by 1 point. His won Pasco by 9.
---