Call it a sign. There he was, Schuyler Towne, the prince of American competitive lockpicking, leading one of the two workshops promised as the big rewards for "Open Locksport," his wildly successful Kickstarter project. For $2,500, a roomful of Cleveland-area security experts learned the fundamentals of locks from Towne. None of the devices kept their secrets from the 27-year-old and his subjects, all working with a batch of test picks that Towne was set to mass-produce and distribute with his $87,000 Web windfall.
"They worked beautifully," Towne recalls today. "I had people walking up to me holding a pick in their hand saying, 'I haven't been able to really understand what happened in a lock until I used this pick. And then, after about half an hour of this, people started walking up and saying, 'Ah, this one snapped.' "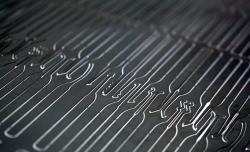 The first few snapped picks didn't bother Towne. They were delicate. It happens. "But then," he says, "pick after pick after pick after pick kept coming back snapping."
And then everything snapped.
In the two years since 1,159 backers combined to make him one of Kickstarter's original darlings, Towne spent the entirety of his crowdfunded fortune before he could deliver virtually any of his supporters' rewards. His passion project to enlighten the world about the misunderstood locksport subculture and the vicissitudes of physical security has stalled in a miasma of near-total insecurity marked by vitriol, threats, excuses, refunds, bad deals, broken pledges, unemployment, civil complaints, and an eight-month depressive downswing that left Towne hospitalized. Meanwhile, Kickstarter itself is subtly adapting both its Terms of Use and its approach to vetting and managing its creators, all while reanalyzing what backers are entitled to when they commit money to one of the site's 73,000 (and counting) projects.
"A person found himself in over his head," says Jason Scott, a backer and friend of Towne's who oversees the four-person board that took over the Open Locksport project in July. "He'd won a lottery, essentially, and he didn't have the tools to run a business from it. And he basically found himself wrecked."
Towne's detractors, a small but vocal segment of backers who have called him everything from a "fraudulent businessman" to a "sociopathic con-man" and even floated the idea of a class-action lawsuit, underscore the persisting impression of Kickstarter as less a clearinghouse for ideas than a loosely regulated bazaar for the unmade gadgets, games, media, fashion, and other products intended to result from those ideas. But for Kickstarter, which toasted Towne and other "superfunders" at events in 2010 and whose founders would not comment for this article, there is a more glaring concern: shielding the company—and its payment partners at Amazon—from liability for projects that can theoretically raise millions of dollars without producing a thing.
For his part, Towne settled on his original $6,000 goal like someone who freely admits never wanting to start a business. He says today that he accepted the likelihood of a small loss on the overall manufacturing costs and rewards in exchange for hitching locksport—the recreational (and legal) practice of defeating locks through nondestructive means—to Kickstarter's own fledgling profile. Locksport had only a scattered international following when Towne first encountered it at a New York hacker conference in 2006; within 24 hours of reluctantly attending a talk by Dutch locksport pioneer Barry Wels, Towne was hooked. "It was like he was doing magic tricks onstage, opening the locks," Towne remembers. "I was just completely taken by it."
Three months later, he accepted Wels's invitation to a locksport competition in the Netherlands, where he won half of his head-to-head matches. The gregarious, articulate Towne spent the next three years evangelizing on the hobby's behalf, making fans and friends at events around America. "I've always wanted the normalization of locksport," he says. "I want it to be acceptable to explore the security around you. I don't think you can be truly secure until you understand the technology that keeps you safe, and I hate that we stigmatize the pursuit of that knowledge."
In the summer of 2010, he and a pair of friends considered the prospects of crowdfunding to manufacture and sell materials to sell to locksport's growing base. Towne instead dropped his friends ("It was a total dick move," he acknowledges today) and launched Open Locksport by himself on July 15. A charismatic video introduction offered rewards based around Towne's custom-designed picks and companion locks, with handmade carrying cases, instruction books, Open Locksport T-shirts, and finally locksport workshops for the biggest backers.
He rocketed past his funding goal on Aug. 6. The project went viral, earning the Boston-based Towne far-flung backers from the U.K., Scandinavia, the Netherlands, Australia, and elsewhere. By Sept. 24, Open Locksport completed funding with a staggering $87,407—the second most successful Kickstarter project at the time behind the social networking effort Diaspora.
"I had so much money that it seemed hard to fail," says Towne, who suddenly found himself responsible for manufacturing and delivering 17,195 lockpicks from scratch. "But immediately, because I was now at that scale, I couldn't produce at a loss anymore. Losing $300 or $500 on $6,000—that was acceptable to me because I was trying to make something that I was excited about and that I really loved. But losing whatever that scales to out of $87,000—I just couldn't personally afford that. There was just no way to do that at that scale. So I had to change my manufacturing methods. Which was fine—I just didn't know how to do that."
The missteps mounted from there. Towne quit his job as a graphic designer, deciding to subsidize his rent, car, health insurance, and other living expenses with a portion of the Kickstarter money. He spent an estimated $5,700 on travel expenses to conferences around the United States, including $2,000 on a pass for three months of unlimited JetBlue flights. Roughly $700 went to a family vacation. He ordered $24,000 worth of locks and Open Locksport swag that sat idle in his apartment awaiting picks. Lacking confidence in his ability to deal with pick manufacturers directly, Towne enlisted an intermediary for another $2,000. Their six-month collaboration yielded nothing but a set of ultimately useless design files. Anonymous updates to Towne's Wikipedia page began to mention unspecified "failure and fraud accusations" dogging his project. "I'm entirely OK with being thought of as a failure—but never a fraud," says Towne, who would see the unverified claims return as soon as he removed them. "I never ever set out to hurt anybody or rip anybody off. I set something really cool that I wanted to do, and I was ill-prepared for everything that happened afterward."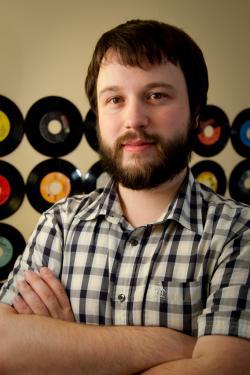 By February 2012, with no picks on the horizon and his funds nearly gone, Towne was well into the depressive downswing that would find him hospitalized four months later. A group of increasingly restless backers lashed out at his decreasingly regular Kickstarter updates; "Why the hell am I paying for your rent?" asked one. Others wanted refunds, and although Kickstarter's Terms of Use when Open Locksport funded didn't obligate Towne to offer them, he distributed checks to those who requested them until he ran out of money. The angry messages continued into summer, weeks after Towne checked himself in for treatment and publicly disclosed his illness. "Care to post your discharge papers?" one backer commented on Towne's update. "How about a photo of you in the hospital? You conned us once, Schuyler." Many more reacted with resignation, writing off their contributions to what appeared to be an unprecedentedly worst-case Kickstarter scenario: a successful project going belly-up.
And yet another backer intervened.
"If somebody is in that rough a shape—is that wrecked—you can't not lend a hand," said Scott, a New York-based filmmaker and technology archivist who had personally known Towne from conferences where they'd presented talks. After offering his aid to Towne, Scott now leads what is internally known as the "Schuyler Repair Company," a quartet of backers currently working to distribute Open Locksport's belated rewards. "I'm comfortable addressing crowds," Scott explains. "I'm comfortable addressing hostile crowds. And I'm comfortable working and pounding through a project until it gets completed."
Drawing from personal funds raised largely from backer donations and sales of Scott's documentaries, the board has shipped most of the locks, manuals, and other materials that Towne ordered with the original funds. But the rewards have little value without the picks themselves, which remain in limbo. Scott's recent project updates decline to set a deadline for their manufacture, which will require tens of thousands of dollars' worth of additional funding that has triggered even more skepticism among backers. "In some ways," one of the refunded backers tells me via email, "it may have been better for him professionally to just declare bankruptcy and let individual backers duke it out with Amazon Payments and/or their credit card companies."
Towne says that he refuses to consider bankruptcy, insisting instead that his picks be manufactured and delivered however long it takes. (According to Scott, the latest round of prototypes were shipped to Towne this week for testing.) In the meantime, with the bad taste of Open Locksport lingering at Kickstarter amid the prolonged waits for high-stakes, low-yield "vaporware" like the Pebble E-Paper Watch (which is indefinitely delayed despite crowdsourcing $10.2 million), the site's founders took to their blog in early September to address some backers' questions about creator accountability. That was followed a few weeks later by a post reminding backers and creators alike that "Kickstarter is not a store."  At the very top of the second memo, Kickstarter introduced a "Risks and Challenges" section for new project submissions, an adversity quiz that asks would-be creators: "What are the risks and challenges this project faces, and what qualifies you to overcome them?"
Still, Kickstarter's founders and backers alike will have to take those creators' qualifications at their word. At the very least, the site's Terms of Use now unequivocally entitle unhappy backers to a refund or a reward. Beyond that, for the dreamers and those who fund them, all bets are off.
"I never want to run a business again," Towne says. "I never want to sell things to people again. But I still love locks. Endlessly. Endlessly. I don't think I'll ever get sick of those."