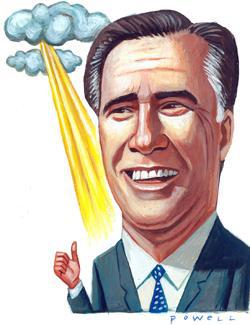 Every day until the election, Slate will offer up one reason to be optimistic for your candidate.
29 days to go:
Today's Good News for Romney: After a weekend of great post-debate polling, Mitt Romney has more good news coming out of Wisconsin: He's nearly caught up with Obama in the key swing state, lagging behind by only two points. That's well within the poll's margin of error, meaning the Badger State is once again a toss-up after months of polling blue. Republicans have taken note. Virginia Gov. Bob McDonnell will be campaigning for Romney in Green Bay on Tuesday, while conservative super PAC Restore Our Future is spending $1.2 million on anti-Obama ads in the state this week. Romney's selection of Wisconsinite Paul Ryan as a running mate already gives him a slight advantage in a Democrat-leaning state, and the new poll numbers show that Wisconsin's 10 electoral votes are up for grabs.
See Mitt Romney's earlier rays of hope.
---