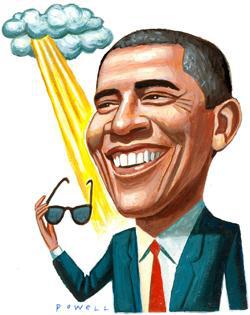 Every day until the election, Slate will offer up one reason to be optimistic for your candidate.
34 days to go:
Today's Good News for Obama: Early voting has already begun in Ohio, Iowa, and Virginia, three key battleground states, and the turnout has been great. At least one county saw twice as many voters as they did during 2008's first day of voting, while a significant number of absentee ballots have already been received. That's good news for Obama, since a considerable majority of those casting early ballots are registered Democrats. In 2008, 58 percent of early voters supported Obama, and this year Democrats have already requested nearly five times more absentee ballots than Republicans in Iowa alone. With three presidential debates and more than a month of campaigning left to go, Romney could still make gains in the polls. But if early voting continues at this pace he might run out of time before Election Day.
See Barack Obama's earlier rays of hope.

---