This piece is excerpted from Dan Savage's foreword to the new Penguin Classics edition of Merle Miller's On Being Different: What It Means to Be a Homosexual, out this month.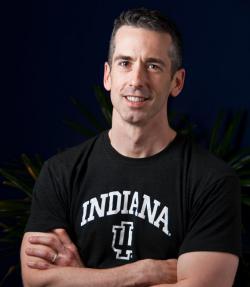 Terry found a vacation rental for us in Hawaii.
The house was just steps from the beach—a very important detail for my husband—and it had six bedrooms. We invited two other couples, both gay, to join us. Our 13-year-old son invited two of his friends, both straight, to join his boring gay dads and their boring gay friends at the beach for two weeks. Their parents were thrilled.
I was sitting on a beach on that vacation in the summer of 2011, exactly 40 years after Merle Miller's essay "What It Means to Be a Homosexual" first appeared in the New York Times Magazine, when I opened On Being Different, the book Miller adapted from that essay. As my son and his friends roughhoused in the surf with Terry and the livelier halves of the two couples who joined us, I read this passage:
A man who was once a friend, maybe my best friend, the survivor of five marriages, the father of nine, not too long ago told me that his eldest son was coming to my house on Saturday: "Now, please try not to make a pass at him."
He laughed. I guess he meant it as a joke; I didn't ask.
Our son, D.J., whom we've raised since birth, jokingly came out to his boring gay dads as straight when he was 11; both of the teenage boys he invited to Hawaii with us were straight. And the parents of D.J.'s friends? They were straight, and they all understood.
What worried Miller's friends—the "it" that his friends and acquaintances feared—was seduction. Gay men, given access to young boys, would "seduce" them into the gay lifestyle. My parents used to believe that. Among the questions I got when I came out to my family was whether an older gay man had ever seduced me.
I have known quite a few heterosexual parents since Terry and I adopted D.J. nearly a decade and a half ago. Despite the fact that more same-sex couples are adopting today than ever before, Parentlandia remains overwhelmingly straight. And not once in all the time since we became parents has a straight parent expressed to us the slightest anxiety about his or her son or daughter spending time with D.J., or with us, or with our gay and lesbian friends, despite the best efforts of "Christian" conservatives to prop up the old bigotries and fears.
Have I mentioned that one of D.J.'s dads is a notoriously filthy-minded sex-advice columnist, a recovering drag queen, and a political bomb-thrower?
It has gotten better. Not perfect.
Better.
***
Billy Lucas was a 15-year-old kid growing up in Greensburg, Ind. Lucas wasn't openly gay—he may not have been gay at all—but he was perceived to be gay by his peers and relentlessly bullied. Classmates told him he didn't deserve to live, they told him that God hated him, and one day Lucas went home and hanged himself in his grandmother's barn.
Lucas's death moved me and Terry to start the It Gets Better Project. Four weeks after we posted the first "It Gets Better" video, the president of the United States uploaded his own. (It took Ronald Reagan seven years to even say the word AIDS—it has gotten better.) More than 40,000 videos have been posted as of this writing. They have been viewed more than 50 million times, and we have heard from thousands of LGBT kids who have been inspired by the project.
Anger motivated us to start the It Gets Better Project just as anger motivated Miller to write his groundbreaking essay. Gay people were coming out and demanding their rights in the wake of the Stonewall riots, which prompted an explosion of commentary, much of it as bigoted, misinformed, and vile as the insults that Billy Lucas had to face every day. Miller, in an explosive coming-out scene, announced to two colleagues that he was "sick and tired of reading and hearing such goddamn demeaning, degrading bullshit about me and my friends."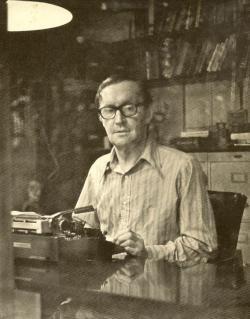 That exchange—that anger—led Miller to come out in the most public possible way. In that single sentence Miller captured the anger that has motivated LGBT activists from the Mattachine Society to the Stonewall riots to ACT UP to the It Gets Better Project. What are LGBT rights activists but people who grew sick and tired of reading and hearing such goddamn demeaning, degrading bullshit about themselves and their friends and decided to speak up and fight back?
Gay people of Miller's generation knew that gay life, as described by the shrinks and the bigots, looked nothing like gay life as they lived it. Miller, in anger, came to the defense of himself and his friends and helped to change the world. Today, in anger, we come to the defense of LGBT kids we don't know, gay kids growing up in parts of the country where goddamn demeaning, degrading bullshit is being screamed in the faces of LGBT youth.
Straight people who know they have LGBT family members, friends, and coworkers should also read this book, as should straight people whose LGBT family members, friends, and co-workers have yet to come out to them. By which I mean to say, all straight people should read On Being Different. Straight people should read it because the movement for LGBT equality is also the story of straight liberation. It's a story about straight people being liberated from their prejudices and their fears; of straight people finally seeing through the goddamn demeaning, degrading bullshit; of straight people regaining the lesbian, gay, bisexual, and transgender family members and friends that their prejudices cost them.
Writing in 1971—when homosexuality was still a crime in a majority of states—Miller observed, "I think social attitudes will change, are changing, quickly, too."
When I came out in 1981, telling my Catholic parents I was gay meant I would never marry, never have children, and that I would certainly never be trusted alone with someone else's child.
But there I was, just four short decades after Miller wrote On Being Different, just three short decades after I sat down with my mother and forced the words "I'm gay" out of my mouth. There I was, sitting on a beach next to my husband, while our teenage son dove through waves with his friends, two boys who were entrusted to our care by their straight parents.
Thank you, Mr. Miller, for telling your story, thank you for your anger, thank you for fighting back against the demeaning, degrading bullshit. We couldn't have made it to that beach without you.
—
On Being Different: What It Means to Be a Homosexual by Merle Miller. Foreword by Dan Savage. Penguin Classics.
See all the pieces in this month's Slate Book Review.
Sign up for the Slate Book Review monthly newsletter.