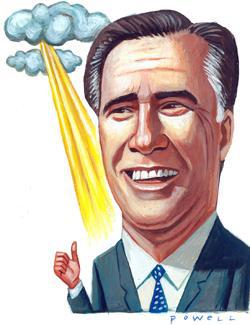 Every day until the election, Slate will offer up one reason to be optimistic for your candidate.
48 days to go:
Today's Good News for Romney: Mitt Romney should not look at individual state polls but instead look at the Gallup poll of all swing states. He's only down by two in the most recent Gallup poll—48 percent to 46 percent. That means the two candidates are essentially tied. There's good news for Romney in the Gallup daily tracking poll, too. That poll's tracking of registered voters nationwide now finds Obama at 47 percent and Romney at 46 percent, suggesting the air has come out of Obama's post-convention bounce. It's as if the last few weeks haven't even happened! 
See Mitt Romney's good news from Day 49 and Day 50.
See today's good news for Barack Obama.
---