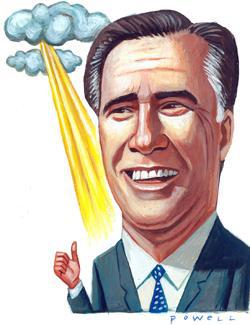 Every day until the election, Slate will offer up one reason to be optimistic for your candidate.
42 Days to go:
Today's Good News for Romney: Don't talk too loudly about it, but the campaign to kill ACORN—and by extension, lots of voter registration drives—has neutralized one of the Democratic Party's long-time advantages. As Molly Ball reports in The Atlantic, the great ACORN panic of 2009 resulted in the collapse of the organization and a crop of new Republican legislators who tightened voter registration laws. In the cause of preventing bureaucrats from dealing with a few junk petitions, states have effectively slashed the sort of independent efforts that a young Barack Obama managed in 1992, at Illinois's Project Vote. For example: In 2008, Nevada had 100,000 more registered Democrats than registered Republicans, and the Obama-Biden ticket carried the state by more than 120,000 votes. In 2012, the Democratic advantage is down to 55,000.
See Mitt Romney's good news from Day 43.
See today's good news for Barack Obama.
---