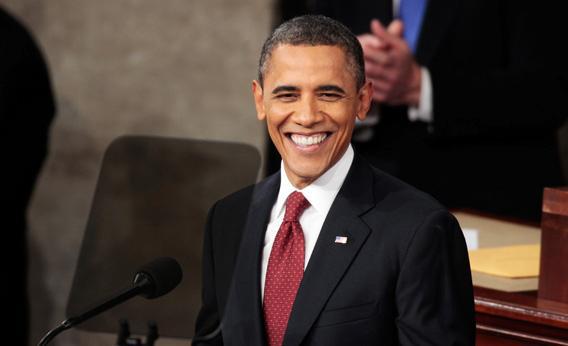 As of right now, there are only 50 more full rotations of the Earth until Election Day. The polls are tight. But the polls have always been tight. Each campaign, and its supporters, must plumb the data and the trends to find any evidence that they're breaking through. Whether you are rooting for Barack Obama or Mitt Romney, you have reasons to feel insecure about your candidate's chances. You want to believe, but you know you have reasons to doubt.
So every day until the election, Slate will offer up one reason to be optimistic for your candidate, one ray of hope to believe your camp may just win this thing.
50 days to go: 
Today's Good News for Obama: In Wisconsin, a friendly poll taken by her own Senate campaign gives Rep. Tammy Baldwin a lead over former Department of Health and Human Services Secretary Tommy Thompson. The Republican's "unfavorable rating has grown to 46 percent," says the pollster, "in the wake of advertising on his special interest ties." Baldwin's climb is much steeper than Obama's—Thompson is considered much more popular in Wisconsin than Mitt Romney. But this suggests that a post-convention focus on the GOP's actual candidates is benefiting Democrats. All of them. Obama, too. If his base turns out anything like the rate it did in 2008, his party wins.
See today's good news for Mitt Romney.
---