The Internet has again proved it is better to be pissed off then pissed on.
Cameron Jankowski will likely be fired from a Taco Bell in Fort Wayne, Ind., after tweeting a photo of himself allegedly urinating on an order of nachos to impress Hunter Moore, founder of recently shuttered pornographic website Is Anyone Up?
While it did get a response from Moore, who declared Jankowski "winner of the piss Olympics," the stunt also motivated hacking group Anonymous into action, and Jankowski's personal information was soon released to the Web. Jankowski claimed the nachos were already headed for the garbage before he showered them with appreciation, but he did ultimately close his Twitter account after an online backlash.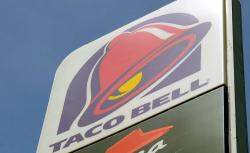 A representative for the company said the parties involved would be terminated and that the company was considering legal action.
Video by Jim Festante.