People at Motorola waiting for the other shoe to drop won't wait much longer.
The troubled cell phone maker that Google bought earlier this year will see a 20 percent cut among employees and the shuttering of a third of its offices, according to its new parent company.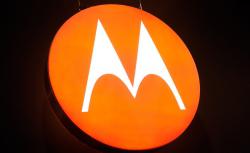 At the heart of Google's May acquisition of the phone company were Motorola's patents—something many see as an entry point for the tech giant to begin manufacturing hardware for its Android mobile business. Some 1300 jobs of the 4000 in cuts announced this week will be based in the U.S.
Google representatives suggest the company plans to focus on re-launching a few new Motorola cell phone models rather than an array. Whether consumers will buy something that says Motorola or Google on it, versus Samsung or Apple, remains to be seen.
Video by Dallas Jensen.