How would you feel about having information from your Gmail account pop up in your personal Google search results?
Your answer might be "creeped out"—but Google thinks you'll get used to it, and even like it eventually. The search engine unveiled new features this week that beef up its voice search results and incorporate users' Gmail information to their searches when they're logged in. A querry for a store like Amazon or the Gap might show you a receipt sent to your email along with other results; a search for a date might show you an itinerary for a flight you're taking that day. Search senior VP Amit Singhal says it's part of an effort to make the company's bread and butter service "truly universal," and build artificial intelligence into the search engine.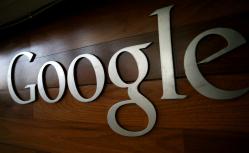 Google hopes security concerns will be addressed by a toggle switch—and you can always sign out of email. But with Bing using Facebook information in its search, it's no surprise Google wants to leverage your Gmail. Time to start using that "Trash" button more often!
Video by Ron Eyal.