If you think FarmVille was clogging up your Facebook timeline, just wait for Bingo Friendzy —the first Facebook app that uses real money.
Launching first in the United Kingdom, the game requires players to be at least 18 and use a computer in Britain, and it allows them to stake actual money on game play. Why in the United Kingdom? Facebook representatives cited the popularity of gambling but also the high levels of regulation there. As soon as next year, slot-machine games could be offered on Facebook, and gaming partner Zynga plans to offer its own online poker game.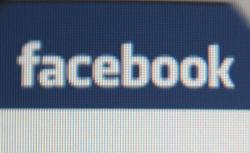 Facebook representatives—who would not say what kind of cut the social media company would get from revenue—stressed that the game had been developed by a separate company, Gamesy, and was not a partnership. The developer promises users will have access to self-help tools regarding gambling addiction as well as a way to set spending limits. Now you can feed your addiction and get treated for it all in Mark Zuckerberg's wonderful online environment.
Video by Krishnan Vasuvedan.