Two and a half weeks after Charlottesville Circuit Court Judge Edward Hogshire banged the opening gavel in Case No. 11-102, Commonwealth of Virginia vs. George Huguely, a jury of five women and seven men found the former University of Virginia lacrosse player guilty of second-degree murder and grand larceny. For his crimes, the jury sentenced Huguely to 26 years in prison. He had been charged in the beating death of his on-again, off-again girlfriend, Yeardley Love. The 22-year-old Maryland woman, also a UVA varsity lacrosse player, died in the early morning hours of May 3, 2010. Huguely, from Chevy Chase, Md. was the only suspect. Within days of his arrest, his lead defense counsel, Francis McQ. Lawrence, termed Love's death a "tragic accident."
From the start, Huguely's lawyers were hoping for manslaughter. No one disputed that Huguely's fight with Love had led her to die alone, face down on a bloody pillow in the bedroom of her off-campus apartment. Throughout the trial, which began with 2½ days of laborious jury selection and ended after 10 hours of jury deliberations, the Huguely team maintained that he simply hadn't meant to hurt her. What with alcohol and tempers and the way kids are today, things had sadly gotten out of hand for a couple who shared a turbulent history. Lawrence even went so far as to downplay his client's ability to plot any wrongdoing. "He's not complicated. He's not complex. He's a lacrosse player," Lawrence told the court.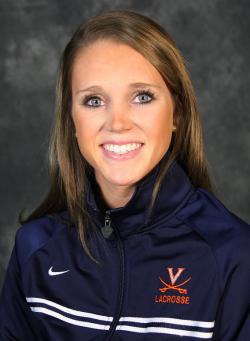 But the jury didn't buy the "simple lacrosse player" defense. Huguely, they found, acted with malice. His apparent lack of compassion, says jury forewoman Serena Gruia, in her first interview after handing the verdict to Judge Hogshire last night, was a deciding factor in their decision. Gruia describes a methodical, but at times "intense" atmosphere inside the deliberation room of the downtown courthouse. The jurors, most in their 30s and 40s, took the high-profile case "with the utmost serious approach," she says. In the end, it was Huguely himself, now 24, who convinced the jury of the willful cruelness in his heart. Viewing the videotape of his police interrogation, which was a central part of prosecutor Dave Chapman's case, they found that "pretty much every opportunity he had, he lied first," Gruia says. "He was covering his ass the whole time. He was not telling the truth on several occasions."
The jury heard closing arguments on Saturday, Feb. 18, but deliberations did not begin until Wednesday, Feb. 22. Huguely faced six felony charges, including first-degree murder and other counts related to the stolen property.
When the jurors returned, they were ready to work, Gruia said. And by about 6:30 p.m., they had reached their verdict.
But how did they do so? How did they arrive at a sentence of 26 years? What evidence weighed most on their minds? What arguments were most compelling? What did they discount? How, in the end, did they decide?
The facts of the case are these: Huguely and Love were at the end of a two-year relationship. He was getting drunk as many as four nights a week, to the point where his teammates were considering an intervention. The prosecution pointed to a previous incident when, drunk, he'd put Love in a chokehold. A rival lacrosse player from the University of North Carolina had rescued Love. Unable to recall the episode, Huguely wrote to Love later that "alcohol is ruining my life." After that, Love slept with the UNC player and taunted Huguely about the other man's superior sexual performance. On another occasion, she wrongly suspected him of texting with a couple of visiting girls, so she hit Huguely upside the head with her purse. The defense made much of these mutually uncontrolled outbursts. The prosecution emphasized an email that Huguely sent to Love in which he wrote that after she slept with the UNC fella, "I should have killed you."
In the early hours of May 3, after consuming by his own estimate as many as 20 alcoholic drinks, Huguely, insistent on seeing Love, kicked a hole in her locked bedroom door after she told him to go away. Weighing by then at least 209 pounds, the 6'2" Huguely "wrestled," as he put it, with the much-tinier Love. He told police he tossed her on her bed with no reason to be concerned for her condition. He took her laptop computer and returned to his apartment where he told no one what had happened, though a friend testified that his demeanor seemed changed. He also lied to friends about where he'd been. The state's medical experts testified that Love might have remained alive for as long as two hours following the beating that left her brain severely damaged. Love's roommate found her later that night and once police determined they were in the midst of a crime scene, she sent them looking for Huguely. Interviewed for more than an hour, he claimed he'd entered her room through normal channels, but continued to refine his account until at last he admitted that he'd kicked in the door, fought with her, and absconded with her laptop. Finally, when police informed him that she was dead, he broke down in disbelief.
"We had two big argument points in the jury room," says Gruia, one being the nature of the computer theft and the other being related to the difference between second-degree murder and voluntary manslaughter. The distinction the jury had to parse was between malice, which is a factor in second-degree murder, and the heat of passion. "Part of the instructions we had were that inherent in malice are deliberate, willful, and cruel actions. With several academics on the jury, there was a lot of stress on words, at some times maybe too much."
Ultimately, the jury ruled out the "heat of passion" clause that characterizes voluntary manslaughter. Speaking to police, Huguely said that Love had told him to go away. "There has to be some reasonable provocation from the victim or from another party to allow heat of passion to come into the situation," says Gruia. "We didn't feel there was any provocation from Yeardley. She said 'Go away.' We tossed around the question, 'Was that enough provocation?' We decided that a reasonable person of reasonable mind hears 'Go away' and they do not kick down the door. There is a degree of safety you should be able to assume by locking your door in our society."
Having eliminated voluntary manslaughter, the jury also eliminated first-degree murder on the grounds that his threatening email to Love "was not enough proof to indicate it was premeditated."
Nor did the jury believe Huguely was too drunk to know what he was doing, which ruled out involuntary manslaughter. Though he admitted to drinking heavily during the day and witnesses painted a picture of a sodden Huguely hitting the links with his father earlier that morning, "No one took a blood alcohol level [test], that we saw in the evidence," Gruia says. Moreover, the jury saw copies of text messages he sent after he'd been to Love's apartment that night. "Those texts were legible and coherent. He wasn't passed out. He wasn't blacked out. He was with it. And while yes, alcohol may have made him heightened in terms of his emotional state, it didn't incapacitate him from the ability to call someone for help or get help.
"It could have ended very differently if he had compassion," Gruia says.
Hence, second-degree murder.
The racially mixed jury, which included a pediatrician, a nurse, a UVA graduate student, "a few academics," as well as Gruia, a 36-year-old graphic designer and mother of two, also saw emails and texts that Love and Huguely exchanged—"end-of-relationship-type emails," she says. "They were both trying to hurt each other with their words," she says, citing degrading comments like "filthy whore," "cunt," and the frequent use of the word "fuck." "I don't think anyone was trying to say it was one-sided. You do have to take a step away from your idea of a normal relationship. People who love each other aren't angry or aggressive with each other. They don't use this kind of language and then forget about it and go on with the romance. I classify that as drama," she says.
But as alienating as those raw exchanges might have been, Gruia says the jury took exception to Huguely's lawyer using them to "downplay every action that George took."
"He'd say, 'That's just what kids do,' " Gruia says, speaking of Lawrence's defense argument. "We had a juror who went to UVA and he and his friends drank a lot. He said that kind of behavior of kicking down the door is not normal. That should not be a characterization of students at UVA. For anyone to suggest that is normal is so offensive. The defense's whole approach in that regard was not appropriate."
In Gruia's view, the strongest part of Huguely's defense was simply the fact that the burden of proof rested on the prosecution.
As for the prosecution, which relied heavily on medical experts to pinpoint the cause of Love's death as blunt force trauma, Gruia credits the physical evidence, instead. "It did a lot of the work."
"[The prosecutor] proved to us that the injuries she sustained were not there when her roommates left [that night.] His DNA was on the door, his hairs in the door." And of course, there was his dissembling to police. The jury took the expert medical testimony under consideration, she says, but "we all agreed that the actions George Huguely took started the chain of actions that led to her death and we found those actions to be malicious. The technicalities of the things that happened to her body after she received those injuries didn't matter to us. He created those situations."
The most emotionally grueling part of the trial was listening to Love's mother and sister take the stand to describe life after Yeardley. The prosecution also introduced evidence of Huguely's prior convictions in Lexington, Va., a drunken incident that led a police officer to Taser him in the street as he resisted arrest. No one from his family spoke on Huguely's behalf. Gruia and other jurors found that strange.
Unaware that their sentencing deliberations would be treated as recommendations—Huguely will return to Judge Hogshire's court for a sentencing hearing  on April 16—the jury swung between five and 40 years for the murder conviction. By imagining worst and best case scenarios—someone killing a child, in the former example; two drunk men fighting and one getting a fatal blow to the head in the other—they worked for another two hours to figure out where Huguely's actions fit on the spectrum. Ultimately they recommended 25 years for Love's death and one year for the grand larceny of her laptop. Was it emotional in there? "When her family was talking, you think about your own lives," says Gruia, audibly choking up. "It's not just that family, it's the other family, too. You think about this boy-man. A lot of us have kids; he made some bad choices that have consequences. We sentenced him to 26 years. His life will be half over. His parents might not be around.
"But you can't let emotion dictate what you do," she says, pushing back the tears. "Yes, as a human, but not in the law."