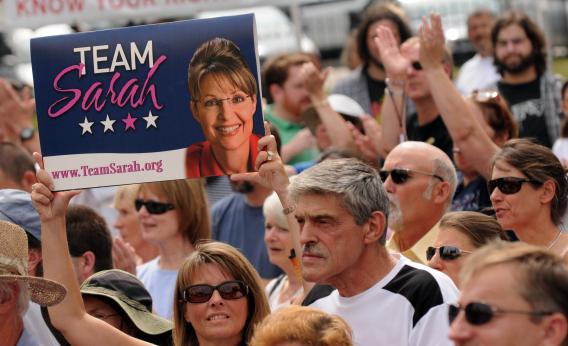 WINTER PARK, Fla. – Ken Vogel digs inside of Sarah PAC's fourth quarter 2011 numbers and finds a big drop in Sarah Palin's fundraising. He buries the lede:
While Palin was in Iowa in August during the bus tour, her PAC footed the bill for one of a pair of $600 meals at Des Moines' 801 Chop House, a pricey steakhouse that is a gathering place for political insiders.
Around the same time, the PAC also contributed $5,000 – its only contribution of the period –to the Iowa Republican Party, which puts on the Ames Straw Poll, which is held at a fair at which Palin appeared.
Palin's PAC spent $5000 of $756,000 on donations; that's 0.66 percent of the money handed to Sarah PAC. Palin's bus tours, which – you'll remember – did not preview any kind of campaign, ate up 10.45 percent of the donations.
A short list of things that Sarah PAC spent more money on than campaign contributions:
- $32,572.95 to True North L'Attitudes, for "scheduling."
- $60,000 to Throw Them All Out author Peter Schweizer for "issue consulting." Schweizer is largely handed conceptual credit for the anti-"crony capitalism" riff Palin started using in September 2011.
- $47,750 to Passcode Creative, for video production.
By this point, I'd hope and expect that the Palin donor knows this: He is funding the Palin brand, which may or may not be helpful to other conservatives. And he's indirectly impoverishing the media companies who had to pay the expenses of journalists who chased her bus around.
---