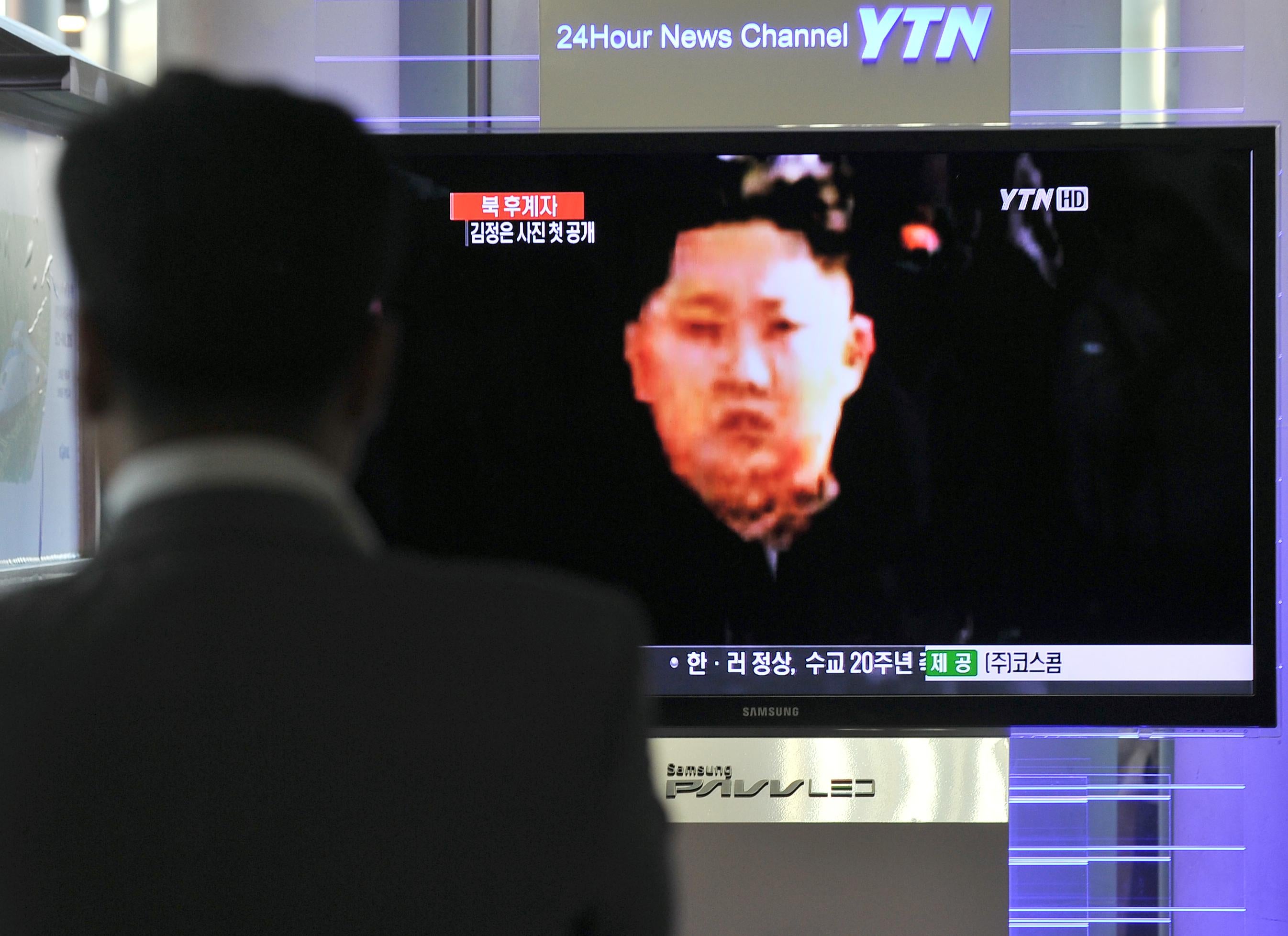 "Will North Korea Stay Crazy?: We know practically nothing about its new leader and what he might do. That's scary," by Fred Kaplan. Sorry, folks: Kim Jong-il might have kicked died, but there's little reason to celebrate. If anything, Kaplan argues, there's even more cause for alarm, as Kim Jong-un—his son and little-known successor—prepares to lead North Korea, a nuclear power with hidden facilities and the ability to strike Seoul, South Korea.
"Do Not Buy Dad a Tie: The economist's guide to giving Christmas presents that people actually want," by Matthew Yglesias. Gift-giving is a sentimental undertaking—not an exercise in economic efficiency.  More often than not, Matthew Yglesias argues, buying the wrong gift for your loved ones generates "deadweight loss." The bottom line? Steer clear of ties and sweaters, and embrace unconventional gifts this holiday season to get the most bang for your buck. 

 "The NFL's Widest Necks," by Will Oremus. Superhuman feats call for superhuman features—as football players like Takeo Spikes, Paul Posluszny, and Riley Cooper can attest. View a slide show of the "sturdiest necks" in American football. 
"The Rise of the Singing Christmas Tree: Hundreds of people! Thousands of lights! Flying angels! Fireworks! Sequins! The megachurch extravaganzas explained," by Neil J. Young. Who knew Christmas Eve services could be so glitzy? Neil J. Young traces the origin of the "Singing Christmas Tree," exploring what's behind the flashing lights, choirs, and sky-high firs that have transformed a yearly sacred affair into a full-blown production.

"Kiddie Cholesterol: A dangerous new plan to screen 11-year-olds for their risk of heart disease," by Christie Aschwanden.  A recent panel convened by the National Heart, Lung, and Blood Institute recommended screening all children for high cholesterol before the age of 11. But could the risks of early testing outweigh the benefits? Christie Aschwanden argues that medical "fear-mongering" won't necessarily foster healthy behavior: Identifying "at-risk" children could just lead to an increase in prescription drug use.
"Independent Bookstores Are Not Doomed: Here's how they can fight back against Amazon," by Farhard Manjoo. Manjoo drew attention and criticism for writing that Amazon was better for authors than independent bookstores. He follows up with some advice for those stores struggling to stay afloat. Can they regain their competitive edge? Manjoo argues that indie establishments can win back consumers by digitizing their in-store shopping experience and embracing the same tablets and smartphones that first put their businesses in jeopardy.

"We Own Wall Street: How small shareholders, pension funds, and mutual funds can stop corporate America's worst behavior and ignite a political movement," by Eliot Spitzer. Members of Occupy Wall Street are frequently criticized for the lack of specificity in their demands. But that doesn't mean they don't have the potential to achieve concrete results. Spitzer argues that asserting citizens' "power of ownership"—in the form of mutual funds, public pension funds, and endowments at public institutions—could have more of an impact on corporate behavior than governmental regulation.
"We Are All Lisbeth Salander: The Girl With the Dragon Tattoo's blend of victim and killer speaks to us," by Katie Roiphe. They might not be murderous vigilantes, but modern women are every bit as complex as Stieg Larsson's twisted female protagonist. Like Lisbeth Salander, Katie Roiphe argues, women living in the 21st century are simultaneously shaped by victimization and victory. At once feted and constrained, they've become contradictory—and indefinable—symbols of strength and vulnerability.
"The Music Club, 2011," by Nitsuh Abebe, Ann Powers, Jody Rosen, Jonah Weiner, and Carl Wilson. Slate's critics look at the year in music, weighing in on Adele; Miley Cyrus' protest song; Drake, and, ultimately, misogyny in rap. Male rappers might revel in misogyny, but it's female heavyweights like Nicki Minaj, Azealia Banks, and Kreayshawn that are resuscitating the genre, writes Ann Powers in Part 3 of Slate's 2011 music retrospective. Where Drake's "Take Care" drowns in post-boom malaise, Nicki's "Super Bass" soars with the same unbridled, feminine energy that's giving rap a fresh new face.
---