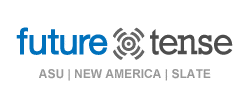 Billions of dollars each year are poured into the development of solar, nuclear, biological, and other energies to substitute for fossil fuels. But so far, issues of cost, efficiency, and scalability call into question the arrival of the next era of energy. Can any alternative sources become viably competitive with fossil fuels? What can we—as individuals, businesses, and governments—do to accelerate the rise of clean energy?
On Wednesday, Oct. 19, join Slate, the New America Foundation, and Arizona State University for a Future Tense event, at which we'll discuss these questions and many more. Held in Washington, D.C., at the New America Foundation's headquarters, "What Will Turn Us On in 2030?" will feature speakers like Craig Venter, the X Prize Foundation's Peter Diamandis, and many other thought leaders. Journalists like Slate's Annie Lowrey, Scientific American's David Biello, the Wall Street Journal's automotive writer Dan Neil, and Time magazine's Bryan Walsh will be there, too. Whether you work in energy policy or just want to know what will power your car in 20 years, join us for this skeptical, engaging discussion.
To learn more and to RSVP, visit the New America Foundation's website. Can't make it to D.C.? Follow the discussion on Twitter with #energy2030, and watch the webcast live.
---