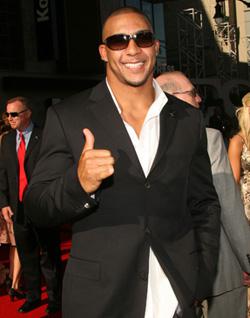 Here are this week's top 10 must-read stories from #MuckReads, ProPublica's ongoing collection of the best watchdog journalism. Anyone can contribute by tweeting a link to a story and just including the hashtag #MuckReads or by sending an email to MuckReads@ProPublica.org. The best submissions are selected by ProPublica's editors and reporters and then featured on our site and @ProPublica.
Renegade Miami Football Booster Spells Out Illicit Benefits to Players,Yahoo Sports
A colorful picture of rampant NCAA rule-breaking within the University of Miami football team emerges from 100 hours of jailhouse interviews, 20,000 pages of financial records, and 5,000 pages of cellphone interviews.
Contributed by @txtianmiller
The Bonds That Turned To Dust, Reuters
In the latest installment of their series on corporate secrecy, Reuters tracks a deal across four countries to illustrate how international shell companies can scam investors by temporarily turning phony assets into real ones.
Contributed via email by Kelly Carr
In California, Much Is Officially Secret,Orange County Register
The Orange County Register highlights how much important government information is off-limits to the public, and runs down some of the ways the lack of transparency affects people's lives.
Contributed by @charlesornstein
Taxes Wither on the Vine,Philadelphia Inquirer
An analysis of city data shows that Philadelphia has one of the worst systems for collecting late property taxes, compared with other American cities. It's keeping much-needed money from local schools and leaving poor neighborhoods with abandoned buildings.
Contributed by @PhillyInquirer
The Makeni Children,Slate
The children's adoptive families believe they saved the kids' lives; their birth families say they were stolen: a story of the dark side of international adoption.
Contributed by @michaelblanding
Deadly Secrets,Colorlines and the Investigative Fund
A 2006 California Supreme Court ruling made individual law enforcement officers' records off-limits to the public. Colorlines reports on the ways this rule shelters bad apple cops.
Contributed by @theIFUND
Corruption, Murder, and the Beautiful Game,Grantland
ESPN's Grantland examines FIFA's history of corruption, its root causes, and why it matters.
Contributed by @jeffromeo313
Indiana State Fair Received 3 Days of Bad-Weather Alerts Before Sugarland Stage Collapse,Indianapolis Star
Documents suggest that Indiana State Fair organizers and state police have regularly ignored bad weather warnings, including a serious warning 10 minutes before the stage collapse that killed five people and injured 45. Fair organizers maintain that the collapse was "a freakish act of God."
Contributed by @katie_foody
$360 Million Lost to Insurgents, Criminals in Afghanistan,Associated Press
With corruption still a big problem in Afghanistan, the U.S. military has ended up losing hundreds of millions of dollars to "the Taliban, criminals and power brokers with ties to both."
Contributed by @iDiplomacy
A Businessman in Congress Helps His District and Himself,New York Times
Rep. Darrell Issa oversees a "remarkable array of outside business." He has also helped pass legislation and earmarks that have benefited those businesses.
Contributed by @srubenfeld
These stories and many more can be found at ProPublica. You can also subscribe to a daily #MuckReads email, or follow ProPublica on Twitter. Reader submissions are key to making #MuckReads a success—please contribute!
---