Here are this week's top 10 must-read stories from  #MuckReads, ProPublica's ongoing collection of the best watchdog journalism. Anyone can contribute by tweeting a link to a story and just including the hashtag #MuckReads or by sending an email to MuckReads@ProPublica.org. The best submissions are selected by ProPublica's editors and reporters and then  featured on our site and @ProPublica.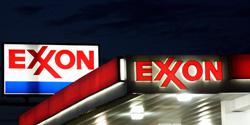 Koch, Exxon Mobil Among Corporations Helping Write State Laws, Bloomberg News How a powerful nonprofit named ALEC gives corporations the opportunity to shape state laws. (Here's a background piece we've done on ALEC.) Contributed by @kleinmatic
Little-Known Firms Tracking Data Used in Credit Scores, the Washington Post
The firms who help put together credit scores have access to a surprising amount information about our lives, but they aren't held to much scrutiny themselves. This article sheds light on what they do, and the regulatory vacuum they exist in.
Contributed by @nfkpdx
Freedom from Pain, Al Jazeera English
Al Jazeera examines why it's so difficult for people in countries around the world to gain access to pain killers like morphine.
Submitted via email by Sophia Qureshi
L.A. County Is Seeing a Spike in Deputy-Fraud Allegations, the Los Angeles Times
An independent watchdog group reports that cuts in overtime pay might be leading to a rise in financial crimes among the L.A. County Sheriff's deputies. The alleged crimes range from mortgage fraud to torching a car to cash in on the insurance.
See allMuckReads about police misconduct.
Universities or Visa Mills? the San Jose Mercury News
Unaccredited universities in California are bringing thousands of international students to the United States with the promise they can get them student visas—a promise they don't actually have the ability to keep.
Contributed by @sdutWatchdog
Blood in the Water, Outside magazine
A disturbing pattern of whale-trainer deaths raises questions about how marine parks should operate.
Contributed by @longreads
Small Town Teacher Seeks Help for Big Debt, Ends Up in Bankruptcy, iWatch News
A profile of a retired school teacher who paid a firm to help her get out of debt and ended up losing $7,000, none of which went to her creditors. The story is part of a series on financial service businesses that abuse consumers.
Contributed by @sscarpinelli
How Foreign Money Can Find Its Way Into Political Campaigns, the Huffington Post
Though it's illegal for U.S. political candidates to take money from foreign interests, disclosure filings suggest that foreign governments and corporations are hiring lobbyists to donate to campaigns for them.
Contributed by @POGOBlog
Sloppy Investigation of Sloppy Investigation in Bailey Case, New America Media
After Bay Area journalist Chauncey Bailey was murdered in 2007, a group of journalists banded together to finish the investigation he'd been working on. Now some of those reporters are documenting flaws in the two inquiries into the Oakland police's handling of the case.
Contributed by @ProPubPR
Superintendent Merry-Go-Round Yields Fat Severances, the Chicago Tribune
The newspaper investigates secretive buyout deals that Illinois school districts make with departing superintendents—even ones who were asked to leave because of poor performance.
See other MuckReads about education.
These stories and many more can be found at ProPublica. You can also  subscribe to a daily #MuckReads email, or follow  ProPublica on Twitter. Reader submissions are key to making #MuckReads a success—please contribute!
---