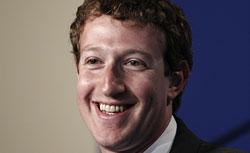 The computer age that we are in does not look for intangibles or reward them or recognize them. It's a definite plus when a guy brings more than a batting average to the table. Derek Jeter is the best example that you can get of a guy that helps you win championships with his intangibles. I've played the game for a long time and I've been an analyst and I know just how important those intangibles are.
—Joe Morgan, ESPN.com chat, 2005.
The stats freaks who never saw a decimal point they didn't worship were ecstatic last year when Zack Greinke won the American League Cy Young award while winning only 16 games. Felix Hernandez, who won 19 and whose 2.49 earned run average was second to Greinke's 2.16, would have been my choice, but the stats guys "proved" that Greinke was the correct choice because of his statistical standing in formulaic concoctions in which we mere mortals do not imbibe.
—Murray Chass, murraychass.com, May 9, 2010.
My worry is that sports teams … are seeking out the safety of math, trying to make extremely complicated personnel decisions by fixating on statistics. Instead of accepting the inherent mystery of athletic talent—or at least taking those intangibles into account—they are pretending that the numbers explain everything.
—Jonah Lehrer, Grantland.com, June 28, 2011.
Best Buy's earnings declined by $19 million in 2011's first quarter, the company announced on Thursday. While some analysts said that softer-than-expected television sales are to blame for the drop in year-over-year earnings, others believe the electronics purveyor is the victim of mismanagement. "Best Buy needs to stop relying on accountants to dictate its business decisions," says Timothy Smithson of tech consultancy Visionary Partners. "You can't suss out economic trends with a computer. For decisions this important, you have to go with your gut."
—Bloomberg, June 30, 2011.
According to a new Congressional Budget Office report, the national debt could exceed the United States' gross domestic product by 2021. At a White House press conference, President Barack Obama condemned the CBO prognostication. "I've said it before and I'll say it again," Obama said, waving his finger emphatically. "You cannot measure America's heart, and you cannot measure America's determination." When asked by the press about recent reports that the country was on the verge of bankruptcy, Obama said that American "bean counters" failed to consider the nation's "grit" and "hustle."
—New York Times, July 1, 2011.
Japanese government officials say citizens should not be alarmed by tests that reveal the presence of radiation in those living near the Fukushima Daiichi nuclear power plant. "The innate stoicism of our people acts as a human shield," Prime Minister Naoto Kan said. "No Geiger counter can account for that."
—Reuters, July 3, 2011.
In order to maximize the company's value in advance of a lucrative initial public offering, Facebook creator Mark Zuckerberg declared today that the company will change how it does business. "At some point, we lost sight of the fact that social networks are about more than nodes, ties, and cluster coefficients," Zuckerberg wrote in a blog post. "We were totally missing the intangibles of friendship." Instead of using sophisticated algorithms to uncover potential person-to-person connections, Zuckerberg explained that the site will now rely on a team of scouts to evaluate possible acquaintanceships based on "feel, and other stuff that isn't all number-y."
—AP, July 5, 2011.
KFC president Roger Eaton is lashing out at New York City regulations that require restaurants to post calorie counts on their menus. "KFC's Famous Bowls and Big Box Meals are so much more than the sum of their ample calories and saturated fats," Eaton explained in an impromptu speech at one of the chain's Manhattan locations. New York's disclosure laws, the fast-food executive continued, ignore more subtle health factors, such as the impact of saying grace before you dig in and the salutary effect of eating in a booth.
—New York Post, July 6, 2011.
---