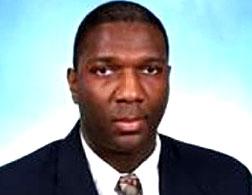 Some Democrats say Alvin Greene, the Democratic candidate for Senate from South Carolina, is "a Republican plant" because he raised no money and did little campaigning, yet he defeated a better-known and better-financed opponent. One of the key questions they ask is how Greene, who is unemployed and lives with his father, came up with the $10,440 filing fee for his candidacy. Why does it cost so much to get your name on the ballot in South Carolina?
South Carolina is one of the most expensive states to become a candidate for U.S. Senate because it charges candidates 1 percent of their expected salary as a filing fee. Instead of computing the fee based on the annual salary, the state bases it on the annual salary multiplied by the years in the term of office. The annual salary for a U.S. senator is $174,000, and the term is six years, for a grand total of $1.044 million. One percent of that is $10,440. (If Greene were running for the House, whose members earn the same salary as senators, he would have had to pay a fee of only $3,480, because House members serve for only two years.)
Filing fees can range anywhere from zero (Arizona, New York, and Michigan) to thousands of dollars (South Carolina, Florida). The exact method for calculating the fee varies from state to state, but the states generally use one of three methods. The cheapest state filing fees are set at an arbitrary sum that is generally below $500. (Hawaii, for instance, charges $75; Maryland charges $290.) Other states, like North Carolina, will charge a candidate a percentage (usually 1 percent) of the first year of income for the position he or she is seeking. If Greene were just over the border in North Carolina, for instance, he would have had to pay only $1,740 to enter the primary for U.S. Senate. 
Utah and South Carolina are the only states to charge a percentage of a candidate's total income for the entire term of office.   But Utah charges  only 0.125 percent—$1,305 for a senatorial candidate. * Only Florida has a fee as high as South Carolina's, because it charges a candidate 6 percent of a senator's first-year salary—also a grand total of $10,440.
Although the filing fees can help offset the cost of running elections, Greene's  hand-scrawled check  for $10,440 barely made a dent in the $2.5 million it reportedly tookthe state to keep its polls open on Tuesday. One effect of filing fees may be to keep the ballot from clogging up with names (those long ballots can get expensive!). But the Supreme Court has ruled that filing fees can't be used to prevent poorer citizens from getting on the ballot. So if aspiring nominees can't pony up the requisite fee, they can petition for a spot (free of charge) by collecting a certain number of signatures.
In spite of these measures, studies have shown that that regulations like filing fees can increase the number of uncontested races and decrease retirements. The case of Alvin Greene, of course, is exceptional: His own party has offered to give him his money back if he drops out of the race.
Got a question about today's news? Ask the Explainer.
Explainer thanks Richard Winger, editor of Ballot Access News, and Chris Whitmire of the South Carolina State Election Commission.
Correction, June 14, 2010: The original version of this article misstated the filing fee the state of Utah charges candidates for elected office. It is 0.125 percent of the office's expected salary, not 0.00125 percent. (Return to the corrected sentence.)
Like Slate and the Explainer on Facebook. Follow us on Twitter.
---