This is the way one fire drill went: First, the firefighters actually hosed down part of the hotel-apartment-mall complex. Residents had been warned to close their windows and had been invited—in a non-compulsory-sounding way—to participate in the evacuation of the building.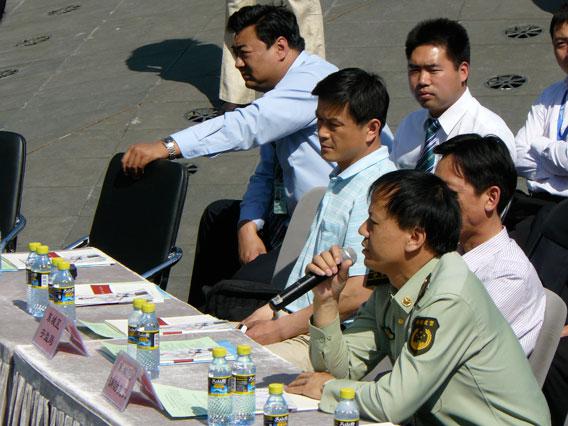 By the time the evacuation was done, the watery part was over. Then came the part where the firefighters stood in formation on the plaza outside the building, in strong morning sun, while a long tableful of officials made speeches at them. Most of the firefighters wore white and orange helmets. The building staff and other evacuees lined up around the edge of the plaza to watch. Photographers and videographers recorded the whole thing.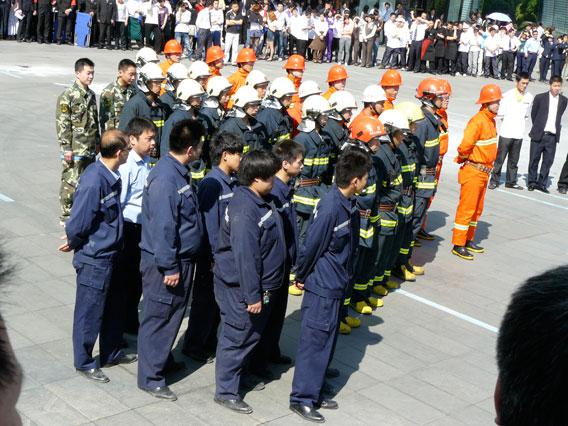 At one point, a woman wearing a Burberry-print coat dress and carrying a multicolored logo-print Louis Vuitton bag marched right across the plaza and through the doors of the mall. She was accompanied by a man wearing a dress shirt tucked into jeans. The man had a gold watch and a brown Louis Vuitton shoulder bag of his own.
The firefighters peeled out of formation in a fast march. On another side of the plaza, the Louis Vuitton couple reappeared. It was still too early in the morning for the mall stores to be open.
---