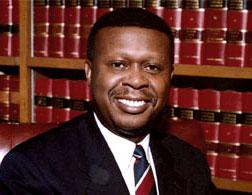 Thirteen state attorneys general filed a joint lawsuit against the federal government in March, charging that health care reform is unconstitutional. In at least two states— Michigan and Washington —Democratic governors have challenged their own AGs on the issue. In other states, Republican governors have urged their Democratic AGs to join the joint lawsuit. Can governors tell their attorneys general what to do?
In general, no. The vast majority of state attorneys general are elected separately from the governor, which means they're free to make their own decisions about which cases to prosecute. Governors can try to influence them informally—and in most cases, their interests line up—but they have no formal power over the AGs. Some AGs, however, are appointed rather than elected, as is the case in Alaska, Hawaii, New Hampshire, New Jersey, and Wyoming. (And, of course, on the federal level.) Those AGs are still considered independent but in practice have less freedom to stray from the governor's agenda. They also have little reason to do so, since they're usually from the same political party as the governor and owe their positions to him. * The state of Wisconsin lies somewhere in between—its elected attorney general isn't completely independent, nor is he entirely answerable to the governor. Unless the AG is enforcing an existing statute or responding to a request from a state agency, he must get permission to file a lawsuit from either the governor or from one of the state's two legislative bodies. (Wisconsin Attorney General J.B. Van Hollen asked permission to join the lawsuit over health care reform but was denied.)
AGs have more freedom in offensive lawsuits than in defensive ones. That is, AGs have more independence if they're bringing a lawsuit on behalf of the state—suing the federal government over health care reform, say—than if they're defending it. That's because in defensive lawsuits, the attorney general coordinates with whichever state body is getting sued, be it the department of transportation or the state insurance department or the governor himself. The AG still has a major say in litigation strategy, but he makes decisions in consultation with the defendant.
Disputes between governors and AGs are fairly common—and they're almost always along partisan lines. When the Democratic attorney general of Mississippi filed a landmark lawsuit against tobacco companies in 1994, Republican Gov. Kirk Fordice brought a rival suit to try to block it. (It failed.) In 2003, then-Colorado Attorney General Ken Salazar filed suit to stop a redistricting plan favored by the Republican secretary of state and governor. Georgia Gov. Sonny Perdue, a Republican, sued his own Democratic attorney general, Thurbert Baker, that same year when Baker refused to drop a redistricting suit filed under the previous governor, a Democrat. Now that Baker is refusing to sue the federal government over health care reform, Perdue says he will appoint a "special attorney general" to do just that.
Got a question about today's news?  Ask the Explainer.
Explainer thanks Arnold Howitt of Harvard University, former New York Attorney General and Gov. Eliot Spitzer, and James Tierney of Columbia University.
Correction, April 7, 2010: This article originally stated that appointed attorneys general are always from the same parties as their governors. (Return  to the corrected sentence.)
Become a fan of Slate and the Explainer on Facebook. Follow us on Twitter.
---