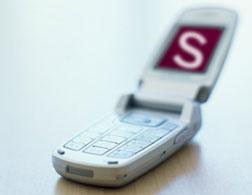 In July, Slate rolled out a new, improved mobile site, one that loads quickly and features all our top stories and blogs. In August, we rolled out The Slatest: a smarter aggregator that collects and summarizes the top stories from around the Web, morning, noon, and night. This month, we're proud to announce that The Slatest is available on our mobile site.
Now, when you're reading Mobile.slate.com in line at Chipotle, you'll find a handy summary of the 12 most important news stories of the moment alongside Slate's original content. The Slatest selects these must-read articles from the nation's leading newspapers, Web sites, magazines, and blogs. Which adds up to more news, and more analysis, available wherever you are.
Find Slate's mobile site by typing Mobile.slate.com into your handset's Web browser.
Slatemobile also offers enhanced experiences for BlackBerry users: Download our icon to your home screen and get one-touch access to Slate mobile. Visit BlackBerry App World™ or enter http://mobile.slate.com/?UA=blackberry into your Web browser.
---