The Boston-based advocacy group Campaign for a Commercial-Free Childhood is taking a victory lap for forcing Scholastic Inc., the world's largest publisher of children's books, to halt sales of popular Bratz titles including Catwalk Cuties and Dancin' Divas. For some time, the group has urged parents to send Scholastic letters and e-mail messages criticizing what it considers hypersexualized Bratz images on display. The Campaign contends that the Bratz female characters (who wear "ultra-miniskirts, fishnet stockings, and bikinis") "undermine young girls' healthy development." To bolster its argument, it issued a fact sheet (see below and the following page) on how "sexualizing childhood" leads to  "eating disorders, low self-esteem, depression and poor sexual health." 
Although Scholastic has discontinued sales of Bratz products aimed at school children in its catalogs, book clubs, and book fairs, the publisher claims the items were not withdrawn because of the Campaign. "We change the offerings on a regular basis," a spokeswoman told Adweek.  Bratz products (including a DVD that topped the Billboard Children's Chart) can still be purchased at numerous other outlets.
Send Hot Document ideas to documents@slate.com.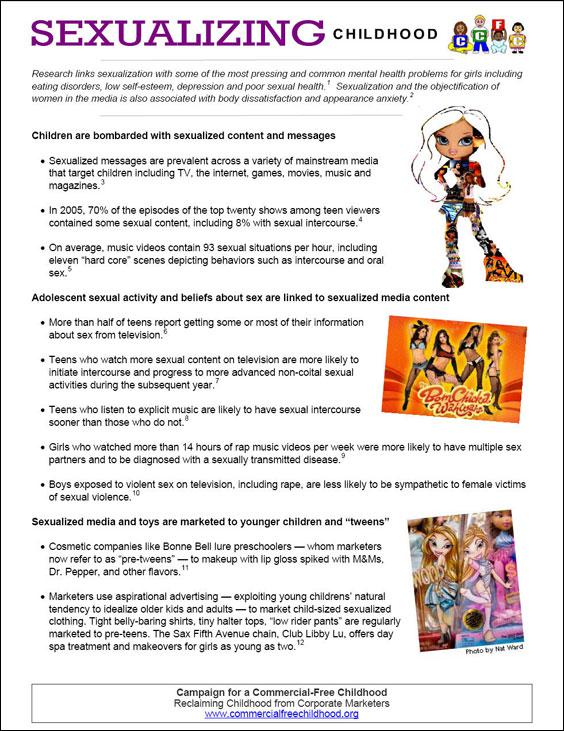 ---