The new school year begins today in New York City, where I live, and in many other cities around the country. (Though no school this week in New Orleans, where I was reporting during the spring and summer, because of Hurricane Gustav.)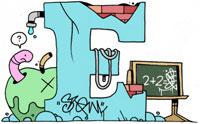 For many returning teachers, this is an uncertain moment, and not only because they're facing a brand-new crop of students. There is a growing sense out there—in labor negotiations, at conferences, and on the campaign trail—that the next big debate in the politics of education is going to be about teachers: how to attract them, how to compensate them, how to evaluate them, how to fire them, and, perhaps most importantly, how to get good ones in front of the students who need their help the most.

Barack Obama, in his speech at Invesco Field in Denver last week, sketched out the broad outlines of a possible new deal for teachers. He said that, as president, "I'll recruit an army of new teachers and pay them higher salaries and give them more support. And in exchange, I'll ask for higher standards and more accountability."

Beyond this basic tradeoff—money for accountability—Obama has been vague about exactly how a deal might work in practice. But others have plunged in. Jonathan Alter, writing in Newsweek in July, told Obama that he should

offer federal money for salary increases, but make them conditional on differential pay (paying teachers based on performance and willingness to work in underserved schools, which surveys show many teachers favor) and on support for the elimination of tenure. And the next time he addresses them, he should tell the unions they must change their focus from job security and the protection of ineffective teachers to higher pay and true accountability for performance—or face extinction.

 

Matthew Miller, writing in the Wall Street Journ al in the same week, had similar advice for the candidate. Obama, he said, should

go beyond vague talk of modest pay reform and offer a bold new "grand bargain" to reshape the profession. He should make a $30 billion pot of federal money available to states and districts to boost salaries in poor schools, provided the teachers unions make two key concessions. First, they have to scrap their traditional "lockstep" pay scale. In this scheme, a physics grad has to be paid the same as a phys-ed major if both have the same tenure in the classroom, and a teacher whose students make remarkable gains each year gets rewarded no differently than one whose students languish. Second, it has to be easy to fire the awful teachers that are blighting the lives of a million poor children.

Miller's language is perhaps over the top—teachers in low-income schools aren't all "awful," and even many of the substandard ones might well turn into above-average teachers with a little more mentoring and training and support.

But somewhere in there, the outlines of a new deal for teachers seem to be forming: more money for less job security. Will this deal appeal to teachers themselves? That's a separate question—more thoughts on it soon.
---