Check out Slate's complete coverage of the Beijing Games.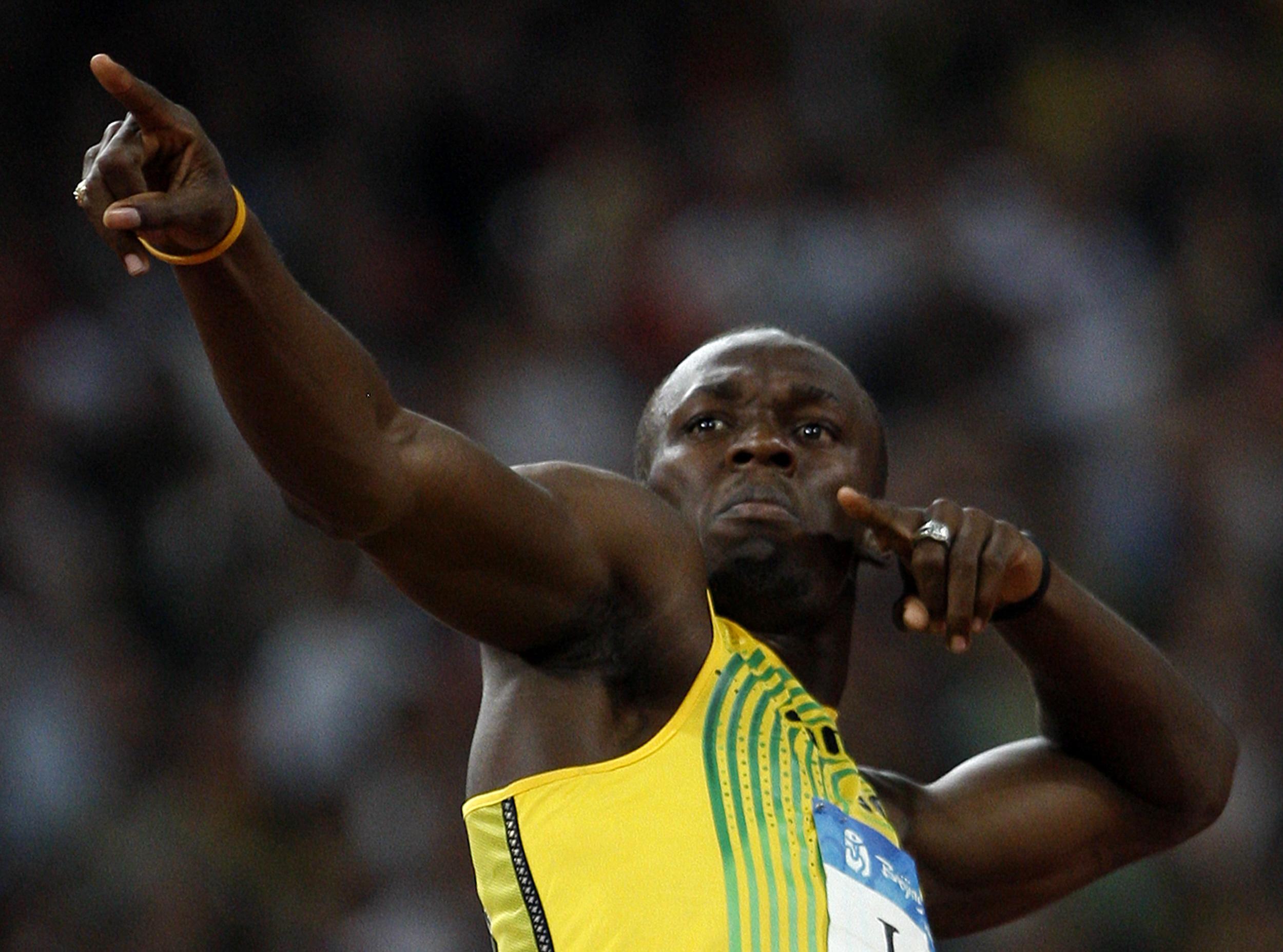 Jamaicans dominated the Olympic 100-meter sprint this weekend, with Usain Bolt setting a world record and his teammates taking all three medals in the women's event.  Jamaica is a poor, tiny nation about half the size of New Jersey. What makes its people such champion sprinters?
A combination of nature and nurture. Runners of West African descent—which includes Jamaicans as well as most African-Americans—seem to be built for speed: In 2004, they held all but five of the 500 best times in the 100-meter dash. (East Africans, such as Kenyans and Ethiopians, rule the long-distance field.) Several biological factors may be coming into play here. One study conducted in Quebec in the 1980s found that black West African students had significantly higher amounts of "fast-twitch" muscle fibers—the kind that are responsible for short, explosive bursts of action—than white French Canadians did. (So far, there is no evidence that even extensive training can turn slow-twitch muscles into fast-twitch ones, though moving in the other direction is possible.)
Exercise physiologists at the University of Glasgow and the University of the West Indies are currently researching the genetic, nutritional, and sociological factors behind West Africa's sprinting success. The team has just begun to analyze the genetic data it has collected, but preliminary findings suggest that 70 percent of Jamaicans have the "strong" form of the ACTN3 gene—which produces a protein in their fast-twitch muscle fibers that has been linked to increased sprinting performance. That's a significantly higher percentage than in the United States, where about 60 percent have the gene variant. A further 28 percent of Jamaicans are heterozygous for the gene—which has the same effect, but to a lesser degree—compared with about 20 percent of Americans. The rest, by contrast, have the "null" form of the gene that produces no protein at all, apparently making for lousier sprinters but perhaps better endurance runners. (Ironically, a sample of Kenyans showed a lower incidence of the null form than Americans.)
Of course the vast majority of Jamaicans with active ACTN3 genes don't go on to become world-class athletes. Cultural factors are likely to contribute to the success of Jamaican sprinters. For example, track and field has historically held a high place of honor in Jamaican culture. The annual high school Boys and Girls Athletics Championships—known simply as Champs—is a major national event the importance of which to Jamaicans rivals that of the Super Bowl to Americans. A long history of high-profile accomplishments at Champs—plus the 45 Olympic medals Jamaicans have now won in track—helps inculcate a deep sense of national pride in the sport.
Some have pointed to improved training over the past 30 years as an explanation for Jamaica's medal haul. Star athletes once had little opportunity to train and compete at the post-high-school level, but the country's University of Technology has since become a premier training center for track and field. Nevertheless, four-fifths of this year's Olympic team trained overseas.
Got a question about today's news? Ask the Explainer.
Explainer thanks Anthony Davis of the University of Technology and Rachael Irving of the University of West Indies, Mona Campus.