Maybe this happens every four years, but I feel like there's been an unusual number of animals trotted out on behalf of candidates this cycle. Here's one dog I caught at a Huckabee event at the local American Legion last night: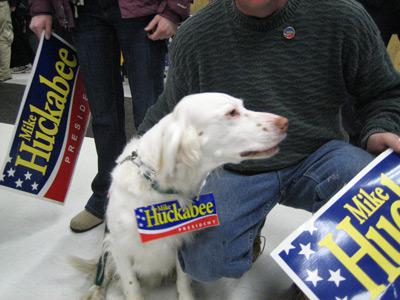 Then there's the Great Dane prowling the streets of Manchester, N.H., for Richardson: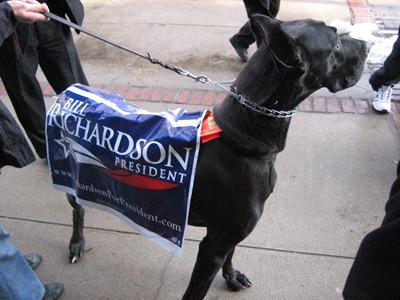 And finally, the Obama goat (or whatever that thing is). He was stumbling around a bit, as if drunk or sedated: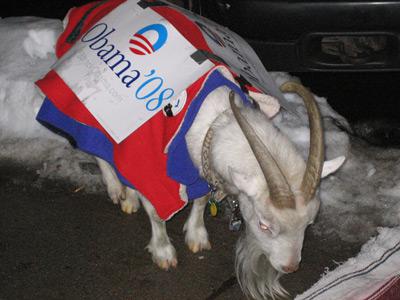 In terms of publicity, an animal is worth 1,000 humans.  
---