When last we encountered  Lisa Nowak (see "When Astronauts Go Bad"), she was getting arrested for stalking and attacking her presumed romantic rival,  Air Force Capt. Colleen Marie Shipman, with pepper spray. Smarting from that attack, and a little spooked that Nowak had researched her "personal information, either using her government contacts or [her] computer," Shipman did what any sensible person would. She petitioned for * a restraining order against Nowak, who is now out on bail. This document (see below and the following six pages) relates Nowak's story from Shipman's point of view.
Correction, March 13, 2007: Due to an editing error, an earlier version of this column stated erroneously that Shipman's petition was successful. The court declined to issue the restraining order. The document displayed here is the petition. (Return  to the corrected sentence.)
Got a Hot Document? Send it to documents@slate.com. Please indicate whether you wish to remain anonymous.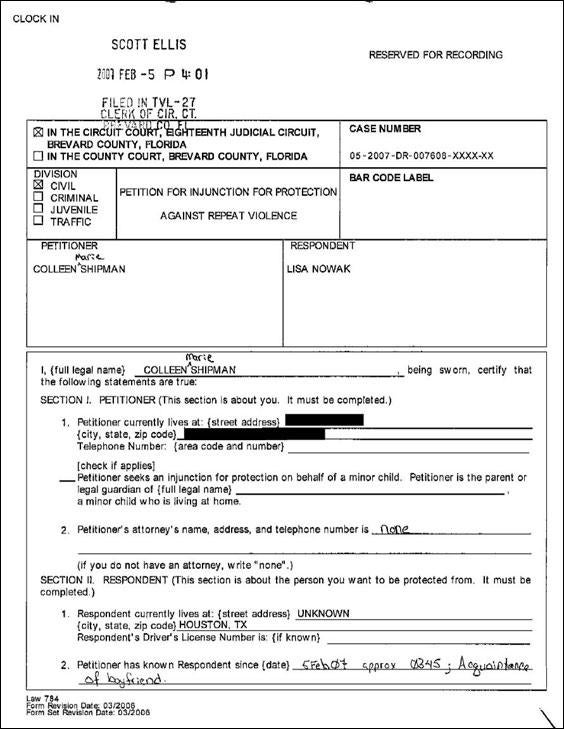 ---