Ted Haggard is tanned, rested, no longer gay, and ready to take his new act on the road. The disgraced former pastor of the New Life Church  in Colorado Springs (see "Haggard Apology, Take Two") emerged from three weeks of "psychological intensive" (i.e., counseling) during which Haggard acquired, Evelyn Wood-style, "three years['] worth of analysis and treatment." Haggard is no longer "paralyzed by shame" for purchasing methamphetamines (he still maintains he never consumed any) and for having sex with male prostitute Mike Jones.
According to a Haggard epistle  sent to New Life Church overseers and members electronically on Feb. 4 (see below), the thrice-born spiritual leader and his wife will find a new place to live and "retrain" by taking online courses toward a master's degree in psychology. After they acquire their degrees, the couple will "work together serving others the rest of our lives."
Got a Hot Document? Send it to documents@slate.com. Please indicate whether you wish to remain anonymous.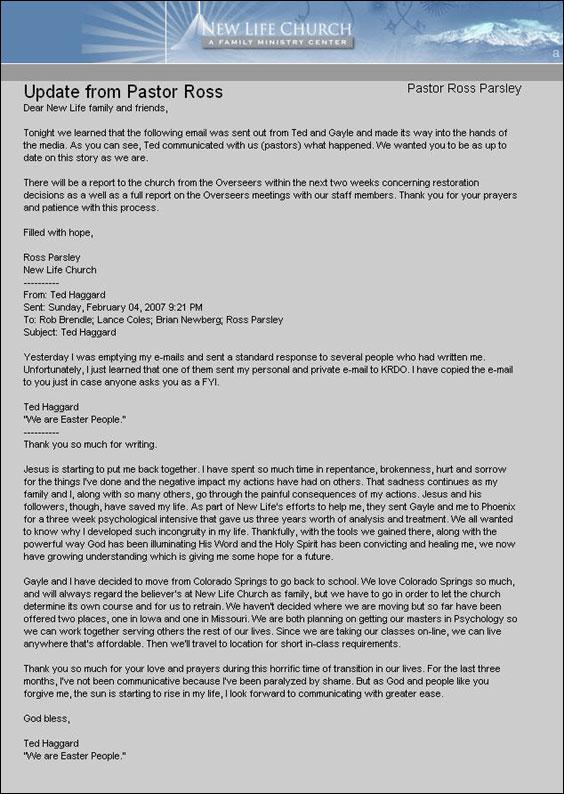 ---