"I would drive a few miles for a hot stud like you," Foley wrote the underage former page with whom he had the (previously released) IM exchange—the raunchy one that provoked his immediate resignation. But Foley's attorney says Foley "has never had sexual contact with a minor." That may be so, but clearly Foley had some sort of assignation  with this teenager, and was planning another. This exchange is from April 2003.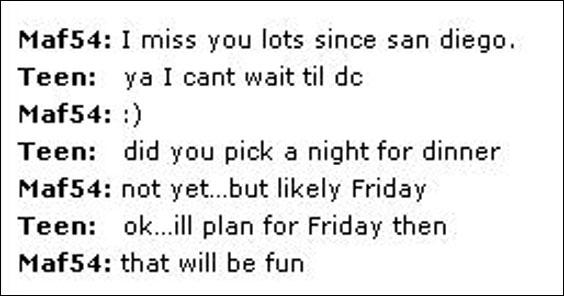 The following exchange is with the same teenager, but ABC News doesn't make clear  whether this is a continuation of the previous IM conversation, or a separate one.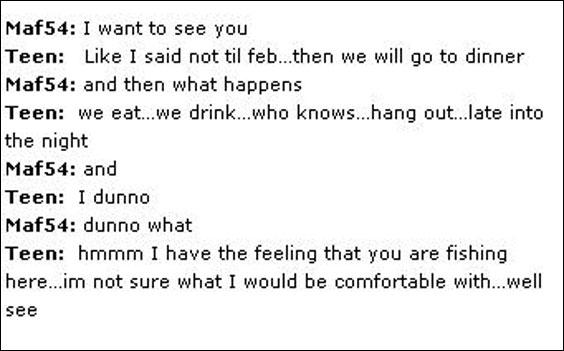 That's all, for now.
---