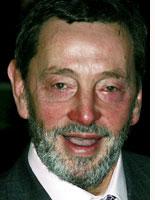 British Prime Minister Tony Blair suffered a new political setback Wednesday when his close ally Home Secretary David Blunkett resigned under the shadow of scandal. Blunkett's decision came after months of simmering controversy surrounding his affair with Kimberly Quinn, the married publisher of the Spectator, a conservative weekly. Blunkett's public support remained strong when the affair was first exposed, but an acrimonious court battle over the paternity of Quinn's young son and of the child she is carrying, as well as three weeks of relentless media attention, chipped away at his reputation. On Wednesday, an official inquiry discovered that Blunkett's office had sent e-mails to the immigration authorities concerning a visa application for Quinn's Filipina nanny, leading to his departure from the front benches. It certainly didn't help that the publishers of a new biography of Blunkett moved up the publication date, thus providing the press with an opportunity to endlessly air his scathing assessments of Cabinet colleagues.
Still, even the most rabid Tory columnists couldn't bring themselves to rubbish Blunkett. Almost every story described him as an "extraordinary" man and expressed "sympathy" for his plight. As opposition MP Boris Johnson wrote in the Daily Telegraph, "I should be capering around the room and pant-hooting like a gibbon, and yet I can't help wondering whether I am alone in feeling melancholy at the ruin of Blunkett." The former home secretary's upbringing was positively Dickensian: After losing his sight in infancy, at the age of 4 he was sent to a harsh boarding school for the blind, against his working-class parents' wishes. According to the Scotsman, which called Blunkett "the man who might have been the first blind prime minister," when his father died following a horrific industrial accident when David was 12, the family was "reduced to penury." Although his school refused to enter its pupils for all-important public exams, Blunkett persevered and consistently overcame hurdles, attending university and later winning his first election to public office at the age of 23.
His hardscrabble roots are often offered as an explanation for Blunkett's uncompromising attitudes to law and order. A Times op-ed called his instincts "more authoritarian than libertarian" and described him as "unashamedly on the side of ordinary people concerned about crime and disorder, rather than the human rights lobby and lawyers." The Independent attacked this tendency, objecting to Blunkett's "profound illiberalism," especially in the anti-terror sphere.
What—or who—is to blame for Blunkett's downfall? The Independent, which rounded up Blunkett's indiscretions, called the timing of his biography's publication "the most damaging" element. (The paper also noted that while writer Stephen Pollard may be the "sole beneficiary" of the week's events, his book's "ending most certainly needs to be rewritten.") A Daily Telegraph editorial declared, "By telling his biographer exactly what he thought of his Cabinet colleagues … Blunkett was sawing off the branch on which he was sitting." Boris Johnson, the Tory MP and Spectator editor who was recently fired from the Conservative front bench after it was revealed that he had pursued an extramarital affair with a writer from the magazine (as the Guardian once observed, "someone should bottle that magazine's tap water"), agreed that the former home secretary's problem "wasn't really Nannygate," it was his loose tongue: "He did the one thing that the prime minister can never forgive: Blunkett told the truth about the Labour Government." The Sun blamed the woman: "Blunkett was used by Kimberly Quinn, the mother of his child, just as she used her husband."
The papers were split on how Blunkett's departure would affect Tony Blair's election prospects. Given the domestic unpopularity of Blair's Iraq policy, the government has devoted the bulk of its legislative energy to domestic security and immigration initiatives, which come under the home secretary's purview. Blunkett had an important personal role, too: The Guardian noted that Blair valued his unimpeachable class credentials and populist appeal, "his ability to deliver and connect with voters unmoved by the prime minister's middle class charm." The Blunkett-bashing Independent called the resignation a "damaging blow" to Blair: "That such a key minister should be forced to resign so close to a general election gives the impression of a crisis at the heart of government." Taking the opposite—and correct—view, an op-ed in the Times declared, "[T]he departure of the Home Secretary will not change the direction of the Government, or affect Labour's prospects."
Blunkett's career may not be over yet. British political careers often have a second act (some even three), and as the Times observed, "Tony Blair is hardly blessed with such a galaxy of talent that he would wish to allow men such as [Blunkett] to linger on the backbenches indefinitely." The Daily Mirror concluded its editorial, "David Blunkett leaves a huge hole in British political life. In a world of too many pygmies he was a big man capable of doing a big job. He will be back."
---